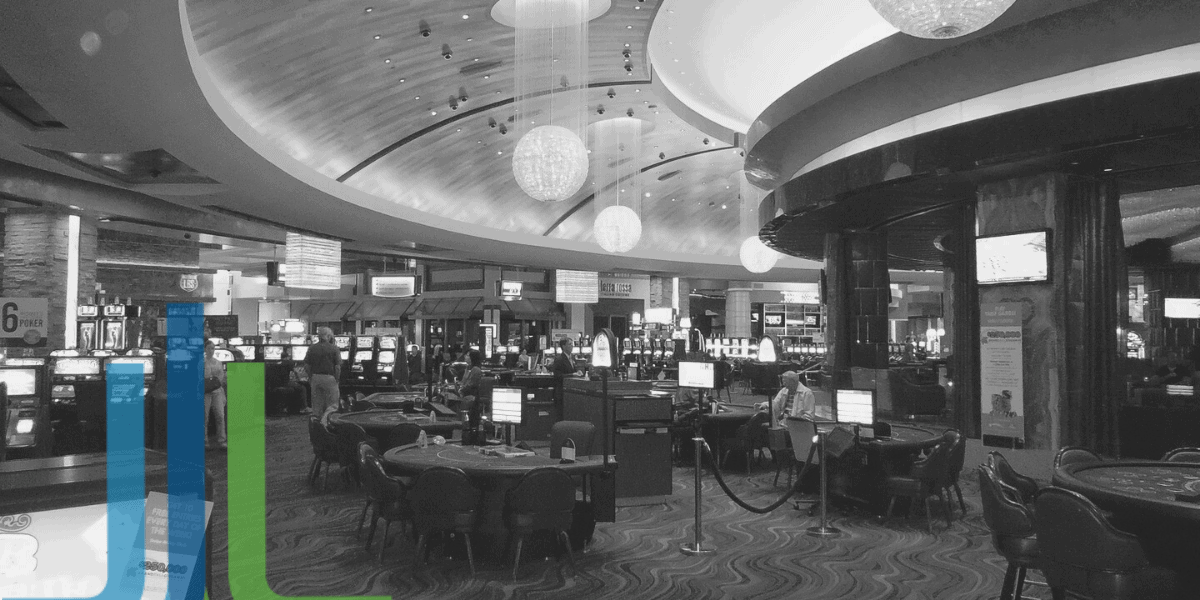 02 Jun

Casino Dining Food Service Considerations Through the Return of 100% Capacity

Starting at 12:01 AM PDT on June 1, vaccinated people in Nevada no longer need to wear a mask. And casinos have returned to 100% capacity, says Bruce Haring of Deadline.com. The prior threshold of 80% was working, but the pandemic has started to slide. In turn, the benefits of a grand reopening are within reach for hotels, casinos, and their food services. However, there are some risks involved, such as how casinos will ensure safety and whether enough staff can be hired to accommodate guests. That's why it is important to take a few casino dining food service considerations into account to ensure all guests feel safe, secure, and relaxed as the recovery continues.
Contactless Casino Dining Food Service Needs Contactless Ordering Options
The most obvious area of focus in all casino dining food service considerations is the need for contactless options. Contactless ordering and delivery help to reduce the spread of pathogens. And while that has been critical in efforts to reduce the spread of the pandemic, it has an added implication for casino reopenings. There are simply times when a player or guest is on a hot streak and doesn't want to leave the gambling table to get snacks or a drink. Rather than miss out on opportunities to continue winning, today's players and guests can use their mobile devices to summon a waitress over to the slot machine or gaming table and place orders for snacks and beverages. They can order within the app and still tip the waitress from within the same system.
That is a marked advantage for casinos that have seen their profits dwindle to near 45% of average revenue over the past year, according to the LA Times. And contactless is not simply about ordering on the gaming floor.
Contactless could include the use of kiosks to give guests an opportunity to order and pick up their food from the hotel kitchen at any time of day. That includes whether during a dinner rush, arriving for curbside pickup, or ordering late-night meals and snacks for partygoers. It's all about meeting customers where they are. And kiosks offer a limitless way to interact with guests without any physical contact between individuals. At the same time, contactless is having a unique impact on the traditional style of food service, (in other words, buffets), in many casinos.
Buffets vanished over the past year but they are coming back. The difference lies in how guests get their food. Rather than self-service buffets, the staff serves guests. And that eliminates the contact between guests. Meanwhile, the guest could even use the mobile app or website to order items from buffets and salad bars, customizing their plates, all while never physically visiting the buffet. That's the advantage of a contactless buffet, but it further helps to build more value by eliminating the judgment at the buffet.
We've all been there where we grabbed a bit too much food and the next person down the line gave us that "are you serious" glare. That's going to be a thing of the past as guests can now enjoy the buffet on their own and without interacting with anyone else. And that includes having snacks and beverages delivered to the game floor, the gaming table, in take-out packaging, or directly to a hotel room. There are ample opportunities to create contactless dining through digital ordering out of these once-stampede-like buffets in casinos.
Integrated Loyalty Programs and Mobile Ordering Keep Players and Guests Happy
There are many other ways to leverage digital technology to help reduce the interaction while keeping guests happy, too. Kiosks and mobile ordering can keep players and guests happy by letting them order from anywhere. And that includes instances where guests in the same room have different preferences.
Assume one person wants to try his hand at the blackjack table while another wants to see a performance at the in-casino theater. Rather than getting stuck in a group, both can order from their mobile devices, use the same payment information, like charging to a room or credit/debit card, and having their snacks and beverages delivered in-seat. Yes, it's even comparable to in-seat ordering at a stadium.
For casinos that also host major entertainment events, including concerts and sports events, this is where digital ordering in casinos blends seamlessly with stadium-like ordering.
The ability to leverage an anywhere, anytime model of ordering also naturally plays into the loyalty programs of casinos. Remember that casino dining food service is emerging from a period of weak profitability. And the best way to overcome that challenge is to incentivize repeat visits. Loyalty points and in-app promotions enable just that. These integrations can further be used to encourage diners to try their hand at a favored game, or they could be applied to encourage players to have a cocktail, meal, and dessert. It's all up to each casino, and it's a grand opportunity to encourage more ordering.
Technology Drives the Customer Experience and Eases Concerns Over Labor Shortages Too
The overall theme is the same and relies on technology to drive the customer experience. However, that technology can do much more than simply make it easier for guests to order and interact. It makes it easier for staff to meet those expectations. Think about it. The old days were filled with errors in order tickets, confusion about which group ordered what and from which of the many dining room tables, and concerns over the skills of the waitstaff. Today, there are other concerns, most notably the sheer lack of staff to fill casinos on the Las Vegas strip and elsewhere. But digital ordering is swooping in to help save the day. It streamlines all those redundancies to ensure guests get exactly what they want, precisely when they want it.
Casinos can also use digital ordering data to better predict demand. In turn, that helps to properly staff the casino, whether with in-house employees or staffing services, to meet those demands. It's all coming together for a bigger, brighter, and more profitable business enterprise. And as casino dining food service continues forward, technology will be the focal point of all hotels, casinos, and industries.
Take the Right Casino Dining Food Service Considerations; Choose the Right Technology Partner to Thrive Through 2021
Casino dining food service plans are shifting. While casinos had previously dipped their toes into digital ordering, that capability is now the new standard and expectation. It's not enough to simply offer digital ordering. Casinos must make digital ordering and all that implies the cornerstone of all experiences. Digital offers an opportunity to immerse guests in a safe, enjoyable and fun-filled experience. And it can do that without adding any extra safety risks and while building better, more reliable customers too. Of course, it all depends on having the right technologies and food service strategy in place. Connect with Tacit to learn more about how to increase value and unify your technology strategy as your hotels and casinos reopen today.