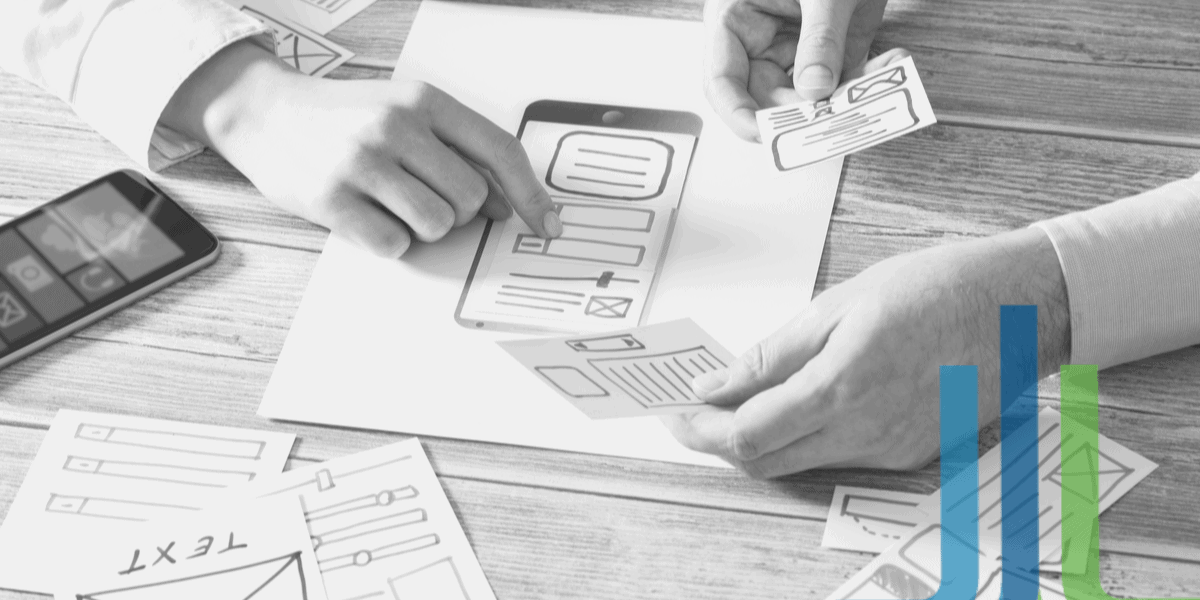 15 Jul

A Guide to Implementing a White Label Online Ordering System

Despite the pandemic, the restaurant and foodservice industry has continued to grow and expand, in some cases increasing customer traffic, though not in the traditional dine-in sense.

Foodservice operations of all sizes are facing unprecedented challenges as digital food ordering practices are continuing to direct future growth and expansions for foodservice venues large and small including utilizing technology to augment the throughput of the restaurant or foodservice industry as operators struggle to find labor to keep up with demand. Statistics from Resturant.org show that the industry is on track to have more than 17 million workers employed by 2030, yet the industry's estimated turnover rate is nearing an alarming 150%.

At the same time, the restaurant industry projected sales are on track to attain $1.2 trillion annually by 2030. With so much growth and potential in play, the foodservice industry is ripe for advancement and improvements to maximize profits throughout the industry. To keep up with growth and expansion some foodservice operators are turning to white label online ordering systems to rapidly implement their own digital food ordering systems to capture revenue expected from pent up demand.
Why Is the Restaurant, Food, and Beverage Industries Turning to White Label Online Ordering Systems
Many restaurants are finding that many of the service aspects they implemented during the pandemic may very well be here to stay, resulting in a surge in demand to implement digital food ordering systems.
One option for operators to quickly implement digital food ordering options is to go with a white label food ordering system to quickly join the food delivery revolution and quickly improve online visibility to grow their customer base.
What is white-label? The phrase white-label is used in different business contexts and niches. In general, white labeling is when one company (the provider) produces an unbranded product or service and lets other companies brand it and present to their customers under their brand name.. White-label food systems are advantageous for many reasons: they offer a faster time to market, low initial investment, and continuous innovation and development. It allows foodservice brands to focus less on technology and more on their great food and service.
The resources invested into a white label online food ordering system may well necessitate long-term use. According to the National Restaurant Association (NRA), about two-thirds of restaurant meals are now consumed off-premises. This level of rapid innovation – is here to stay.
What Exactly Is a What Label Online Ordering System and What is Driving Demand?
Whether you are adding mobile, web or online ordering, the configurable white-label solution must be able to support multiple intake channels.They allow for quick and easy online ordering and provide a platform that can be fully adaptable to specific branding and integration needs. White label restaurant apps are advantageous for many reasons:
They offer a faster transition time to getting online and start accepting orders
They have a low initial investment threshold to get started.
They allow you to capture and own first-party customer data
They allow you take on less technical risks on developing the solution
They make it easy to provide a branded digital ordering experience
What Are the Challenges of White Label Online Food Ordering Systems
Like everything else in business management, some drawbacks have to be considered when looking at online and mobile food ordering apps. While every situation and every restaurant are different, some critical things will need to be closely examined as you prepare to add online ordering to your operations.
Operators aren't as experienced and prepared as technology companies.
Management needs to allow for proper training and onboarding of online ordering system
Frequent troubleshooting and tech support remain essential at first.
A learning curve is to be expected of both staff and customers.
Trial and error will be necessary, to some extent, to learn what works in the new norm.
The solution to these issues with white label restaurant ordering implementation is having everything handled by the finest providers of foodservice technology. Professional online ordering support is essential for achieving continued growth and success in the industry.
What Are the Implementation Considerations to Keep in Mind When Planning For Online Ordering
The foodservice industry experienced surprising growth rates during the pandemic, a trend that continues as recovery efforts gain traction. This continues to force operators to rethink their existing strategies and deploy modern ordering systems, often reaching to white label online ordering systems to quickly get digital ordering up and running. While it may be clear that the need and demand for remote and mobile ordering options is here to stay, there are some critical considerations that foodservice managers must keep in mind as they work to integrate and improve their digital ordering capability via white label.
How much brand experience is required and will the white-label solution support the branding needs?
Does the white-label solution come with ready to use integration, such as POS, payments and delivery networks?
What digital channels do I want to enable, such as mobile, web, kiosk, and 3rd party delivery?
Is your kitchen ready to process and deliver incoming online orders, or do you need a separate order and process flow for online orders?
Can your location's network and infrastructure, such as wired versus satellite internet, have enough bandwidth to support online ordering, or will upgrading your services be necessary?
How will you raise awareness of your new ordering channels? What promotions and incentives will be included to attract new customers via online channels?
Digital ordering executed via a white label system allows operators to gain workflow efficiency, maximizing output from every staff member and putting less strain on hiring needs to handle the surge in orders. Together, it all means technology adoption rates are increasing. And that increase coincides with the rising demands of customers. As such, restaurant operators need to recognize what's happening and ensure customers can feel safe however they order, which is what the white label online ordering system can achieve.
What Investment Returns and Benefits Can be Expected?
The growing popularity and need for reliable and versatile online ordering options continue to fuel growth within this area of the foodservice industry. The benefits of embracing this trend and capitalizing on white label options help boost ROI and increase overall profits. This can be achieved in many ways once white label online food ordering systems have been implemented.
The National Restaurant Association's "2021 State of the Restaurant Industry" report shows that nearly 80% of adults plan to get food from local restaurants in the following month, the desired methods being delivery, carry out, or grab-and-go. This signifies that customers today have changed from what was the norm just five years ago. Just as needs and habits vary, so too do the ways foodservice providers operate to adapt accordingly.
It is essential to continue maximizing profits and increasing customer reach. According to that same report, of the customers who choose to dine off-premises in the coming months, 80% are Gen Xers (age 40-55), and 81% are Baby Boomers (56-74). These customers are most likely to dine in and enjoy the restaurant setting, and that trend is changing and sifting.
Implementing a white label online food ordering system can make a huge difference when it comes to sustaining growth and expansion. Online and mobile food ordering and delivery systems have been specially developed for restaurant owners and loyal customers. A robust online ordering setup can help customers find the food options they want and need. Likewise, it can also help restaurant managers and other foodservice providers maximize profits and improve their overall reach and influence in their local area. The key to these is becoming a white label restaurant remains an important step and a wise investment of any food and beverage or foodservice organization or business.
Maximize White Label Online Food Ordering System with Tacit's Configurable Platform
A configurable platform that can adapt and scale as needed to meet shifting market trends and changing customer needs is the best option for restaurant managers looking to gain a competitive advantage. This is where white label online ordering systems can help by streamlining the ordering process and utilizing new technology and automation.
As reopenings continue and the industry adapts to the new normal in a post-pandemic world, foodservice managers must scale and adjust accordingly to achieve true success. The cost of building and maintaining an app can be prohibitive and put a tremendous amount of stress on a small IT team, as it is not a one-and-done approach since online technology is constantly changing.
Because of the nature of digital innovation and automation, there will always be a need to update and revisit current plans and processes to ensure the best platforms, services, security measures, features, and components are in place at all times. Thankfully for those interested in white label online food ordering systems, complete end-to-end services are included and make it easier than ever for restaurant managers to break free of outdated systems and methods and truly embrace modern innovation. Discover the difference that comes with the designation of white label restaurant by contacting Tacit today to learn more and prepare for a truly grand reopening.