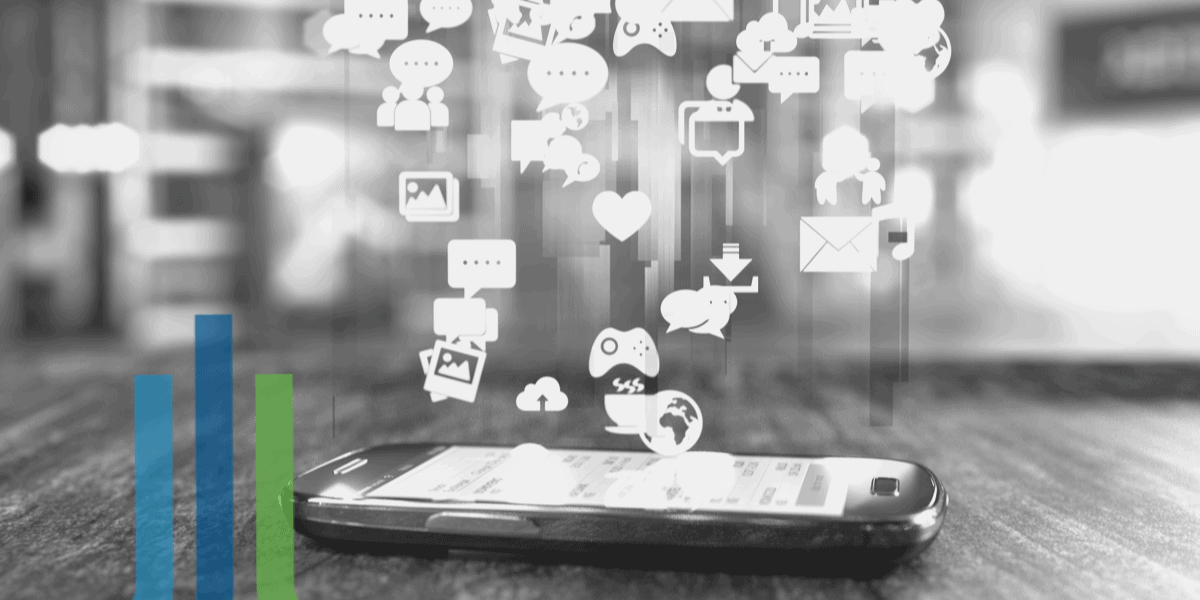 25 Aug

How to Market Your Restaurant App for the Apple Store & Google Play

Unlocking the secrets to restaurant branded digital ordering focuses on meeting customers in the virtual world. That means your brand needs a highly visible mobile ordering app. The reality of app creation is complex, but your marketing efforts do not have to be in vain. Remember, more downloads of your restaurant app mean more online orders and increased revenue for your restaurant. By following these simple steps, your brand will know how to market your app successfully for more downloads across the Apple Store and Google Play.
1. Advertise the Restaurant App on Your Packaging and Across Your Physical Space
Advertising on the packaging is perhaps the most successful and visible way to connect existing customers to your restaurant mobile app. Existing customers have a stronger lifetime value and are more likely to download your app when it's easily accessible. Yes, this may involve listing the app installation instructions, or it could simply involve something easier.
For example, create a QR code that can use a customer's phone camera to automatically link to the app on Google Play or the Apple store. In today's age, a QR code is the easiest way for customers to get to your app's page on the various stores. Of course, you may want to consider creating different QR codes for each app store, or you might want to send customers to your mobile page where they have the option to select which store to visit. It all depends on where your app is available for download. As a general rule, try to avoid listing your app on non-marketplace app exchanges. In other words, focus your efforts on being listed on the Apple Store for iOS and Google Play.
Additionally, consider placing these quick-link QR codes in high-traffic areas within your brick-and-mortar space and even in physical advertisements outside of your restaurant, such as local newsletters and more. More exposure means more downloads.
2. Leverage Social Media to Encourage Downloads
After advertising your app in the physical world, it's time to start strategizing about how to leverage social media to market your app. Social media is a powerful tool where your brand has many options and seemingly endless ways to leverage word-of-mouth advertising. For example, consider offering customers a free or discounted item if they check-in or share details of their interactions with your restaurant on social media, but make it contingent on the review including something related to the app.
As further explained by Melanie Haselmayr via Forbes, companies of all types should be upfront in asking for reviews and feedback. Transparency builds trust with your brand, and it also serves as a marketing strategy.
Taking the example a step further, consider offering promotions across social media that require the use of your mobile app.
Here is another great example. Popeyes launched its first loyalty program earlier this year, reports Alicia Kelso of Marketing Dive. However, after trying to sign up for the program on Popeyes' website, it became apparent that to become a member, users were highly encouraged to download the app. Ordering meals through the second half of June 2021 were able to receive 500 loyalty points, just for one order. Again, it's the incentivization of marketing and downloads that can bring in more revenue. After all, customers that wish to redeem loyalty points in a restaurant that require the use of the restaurant app for redemption are more likely to have customers use the app over a browser.
3. Optimize Your App for Apple and Google Play
It's easy to get lost in the world of digital marketing, especially with every company claiming to have the best optimization services around. Here's a simple truth: an optimized app uses search engine optimization (SEO) to attract attention to high-value keywords. In other words, the wording used in your advertisements and the app itself can help attract visitors — in other words, potential downloads — through online search results. Specifically, Mailchimp advises companies to prioritize keywords when choosing their marketing strategies for mobile apps. "One of the most important things you can do is optimize the keywords you use in your app's title and description. Use Google's AdWords keyword tool or a keyword tracker like Sensor Tower or App Radar to identify the most relevant search terms."
The best strategy for optimization is to evaluate your app, rethink which keywords are used based on available tools, and create ads that are relevant and work. That's where leveraging an expert comes into play.
4. Leverage Your Email Marketing Capabilities Too
While optimization will go a long way to improving downloads, email is another vital tool to connect with customers. Using your online ordering system's data, send out emails to announce new app-only promotions and app-related updates, including the launch of an app. This is an excellent way to keep your brand in the minds of customers and can also include quick links to encourage more downloads as well. You might consider connecting email and social media to offering more unique promotions too, such as sharing your recent download will make you eligible for a free item that's not listed on any other promotion.
Consider Partnering With App Marketing Experts, Like Ogilvy
There are countless organizations that can help your team market your restaurant mobile app for Google Play or the Apple Store.
For example, Ogilvy Australia worked on a secret menu that KFC was offering that actually made the app harder to use and was able to generate more interest in KFC in the end. This is just one example of how the right partner works across an organization's departments to create a strong public relations strategy, implement new marketing measures, and leverage its global footprint to increase the number of app downloads.
[ embed video in Word Press]
Partnering is also immensely useful for restaurateurs who have limited time and resources to market their new app on their own. Remember, your business exists to serve customers, not focus on marketing. Thus, working with an expert can tackle that burden for you, determine what changes are needed to make your app more marketable, and focus on creating more sales. Of course, knowing how to market the restaurant app is only as valuable as what you can prove, meaning it's time to focus on analytics.
Track Data on Downloads
Tracking download data is yet another way to promote your brand. This information helps to identify which marketing strategies are working, the locations with the most downloads, and important demographics information. Together, it helps your team identify what areas need improvement and where to prioritize your app marketing efforts. Additionally, there are countless tools available to track mobile app downloads, but the most prominent is Google Analytics, which explains how to install app tracking here.
Connect Your App and Loyalty Program
The next best way to market your app is to make it synonymous with your loyalty program. As noted earlier, Popeyes customers have the option of signing up for the program on the company's website, but there's another hidden reality. As the number of smartphone users has grown, customers are more likely to have their phone than to be on a website.. Therefore, some restaurant mobile apps could be used as the exclusive access point for signing up and checking loyalty program balances. That's a crucial way that restaurateurs can get their branded app front and center. And it goes back to the use of online promotions for advertising as well.
Highlight User-Friendly Features
The best marketing strategies depend on how well they resonate with customers. In other words, it's time to focus on the features and value gained from using an app. This might include:
Menu sorting by preference — for example, low-calorie, gluten-free or promotions.
Mobile order-ahead and integration with digital wallets.
Loyalty program tracking and notification for exclusive promotions.
Order history tracking and easy reordering, like Domino's "My Easy Order".
Make Staff Your Frontline App Advocates
Staff engagement is yet another crucial way to market your restaurant mobile app. Remember, your staff are your frontline app customer service representatives (CSRs) and brand advocates. Staff should receive proper training on how to download and install the app, set up an account, and navigate its features. Additionally, staff should be excited about the app, meaning you need to teach them how it will benefit restaurant workflows. While this may seem redundant, it's essential that staff want to download the app as a potential user and industry team members. After all, if the staff is underwhelmed by the marketing efforts, your customers won't be impressed.
In that area, there's another strategy for marketing your app as well. Work with your team to get new marketing and promotional ideas. Encourage and incentivize team members to continuously contribute ideas to the effort. For example, team members that successfully have the most staff-assisted downloads can get a free meal. The ball is very much in your court when deciding how to approach staff engagement and excitement over the app too. And those efforts will translate into more downloads across both Android and iOS users as well.
Increase Your App Marketing Strategy and Ensure It's Properly Optimized by Partnering With Tacit
Knowing how to market your app doesn't have to be the 800-pound gorilla in the modern, online restaurant. While Tacit may not be able to build out your marketing strategy, we know technology and what makes a stellar guest or user experience. Therefore, we know how to build highly marketable features within your app to create the best opportunities to capture more downloads. Contact Tacit to get started on your app launch or refresh, and remember to put the tips mentioned above into action starting on day one.