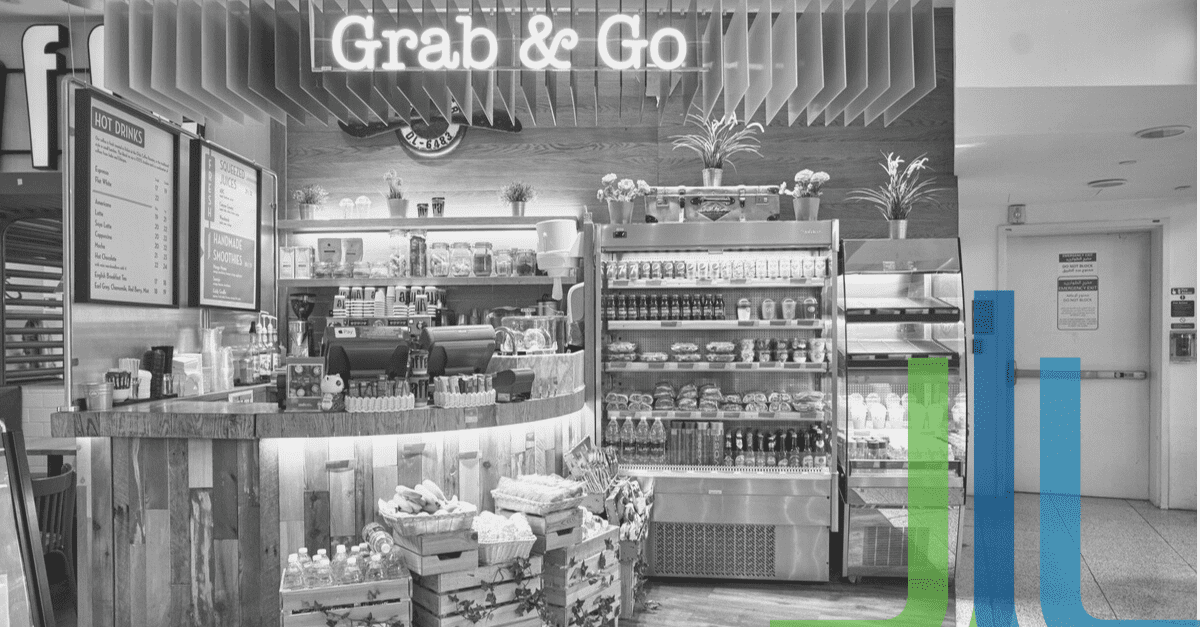 09 Mar

The Technology to Power Effective Grab-and-Go Restaurants

The restaurant industry is evolving. Once people waited in line, now they enjoy the perks of digital ordering, including tableside food ordering and payment processing. Still, the industry needs more technology and a better way to engage with customers. And those needs will mount as recovery from the pandemic continues, putting restaurant growth at risk. Consider this. According to The Food Institute, "2% of restaurants reported an increase in sales in December. Yet, a survey by TD Bank found 81% of restaurant operators are nevertheless optimistic about the future.

Restaurant operators are faced with several challenges going into the third year of the pandemic. The costs of food and labor are increasing, of course, and restaurants are finding it difficult to fill positions, forcing them to cut hours, while local governments still are dictating how many people can be served indoors at once."

Further, the "global online food delivery market reached a value of $106.1 Billion in 2021" and will register a CAGR of 11.44% through 2027," reports Research and Markets. As a result, restaurateurs need to know a few things about grab-and-go capabilities and how they empower the grab-and-go restaurant business plan.
What Is a Grab-and-Go Restaurant?
A grab-and-go restaurant is a type of foodservice establishment that offers prepared meals that can be easily grabbed and taken on the go. These restaurants typically have a limited menu and focus on items that can be quickly prepared, such as sandwiches, salads, and snacks. The grab-and-go fare is an excellent way to test new concepts and offer more delivery or pickup services.
What Type of Technology Enables a Grab-and-Go Restaurant Business Plan?
A grab-and-go restaurant business plan needs to include discussing the technology required to make the business run efficiently. The scope of this technology might consist of point-of-sale software, online ordering platforms, or delivery apps. These tools can help streamline operations and make it easier for customers to order and get their food.
It's also essential to have a robust inventory management system in place. Doing so will help you keep track of what items are selling the best and make sure you always have enough of the most popular items in stock. A sound inventory system can also help you save money by preventing you from ordering too much of any one ingredient. But that's not all.
A grab-and-go restaurant needs technology that can help automate the ordering and food delivery process.
Also, in this context, delivery doesn't necessarily mean home delivery. It could include mobile order-ahead and pickup from a restaurant locker, curbside service, or counter pickups. It's all subject to the specific needs of the restaurant. As a result, the grab-and-go business plan should spell out the process for improving workflows and include technologies like self-service kiosks, online ordering, and mobile apps. These technologies can help reduce the time it takes to order and receive food, which is essential for a grab-and-go restaurant since customers often hurry.
Another important technology for a grab-and-go restaurant is an integrated point-of-sale system. This system can help track orders, manage inventory, and process payments. A point-of-sale system can also help restaurants manage their business operations more effectively.
For example, analytics within the POS can be a valuable tool for tracking laborers, understanding customer buying habits, and engaging with such customers through more meaningful content. This is especially true in an age where loyalty programs are equivalent to superior customer experiences.
In addition to the aforementioned technologies, digital, contactless payment processing is another important technology for a grab-and-go restaurant. This technology allows customers to pay for their food without swiping or inserting a card into a payment terminal. Instead, they can wave their card or phone near the payment terminal to complete the payment.
This type of payment processing is becoming more and more popular, as it is fast and convenient. It is also more secure than traditional payment methods, reducing the risk of fraud.
Digital, contactless payment processing can be implemented in a grab-and-go restaurant through various methods, such as point-of-sale terminals that accept contactless payments and mobile apps.
Choose Tacit to Power Your Grab-and-Go Restaurant Business Through Integrated Systems
A grab-and-go restaurant needs a technology partner to enable a practical grab-and-go experience for customers. The technology partner must provide an integrated solution to manage the ordering, payment, and fulfillment processes. The grab-and-go restaurant can ensure customers' smooth and efficient experience by integrating with the technology partner.
The technology partner also provides valuable insights and analytics that help the grab-and-go restaurant improve its operations. For example, the technology partner can provide data on items ordered most often and abandoned. This data can help the restaurant decide what products to stock and how to optimize its menu.Overall, the technology partner should have a thorough understanding of the industry, its trends, and what's needed to achieve growth as ordering rates begin to subside through the COVID-19 recovery period. Connect with Tacit to get started today.