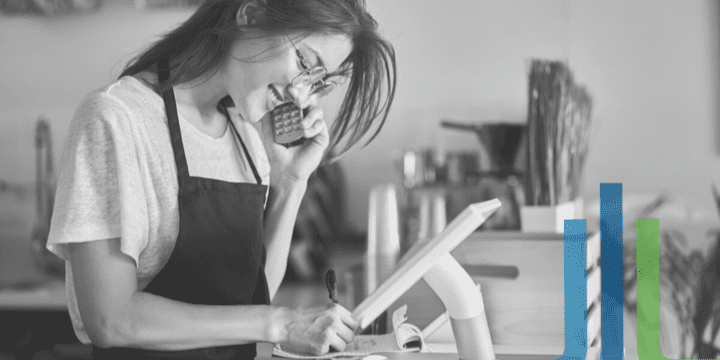 08 Dec

How Online Ordering and POS Integration Solves Top Restaurant Challenges

When the COVID pandemic first struck the United States, it caused massive disruptions and shutdowns within the national restaurant industry. No one knew how recovery would proceed, how long it would take, or what would change moving forward. Estimates and projections were as numerous as the people who offered them. The industry's road to recovery remains long, but recovery has begun an upward trend thanks to the emergence of online ordering POS systems.

One of the keys to the ongoing recovery is implementing digital services, tools, platforms, and dashboards that make restaurant ordering system integration faster, easier, and more effective. Finding the best restaurant online ordering system is a critical step for any resonant manager to take during this time of unprecedented change and recovery.

The better the POS system with online ordering ends up being, the stronger and more effective the overall system will remain. The standard practice of using third-party POS services and integration is no longer enough to keep up with changing market demands.
What's Wrong with Standard Third-Party Online Ordering POS Integration?
Point-of-sale system integration refers to collaborative connections between sales, accounting, management, logistics, and operations within a restaurant or foodservice provider's overall platform. Good integration and collaboration between various platforms can transform standard POS setups from the point of contact for money exchange into a hub for data collection and analysis. Finding the best online ordering for restaurants today means taking a step away from outdated methods and embracing modern innovations.
Understanding online ordering POS integration and its primary benefits empower owners, employees, and managers to embrace automation, collaboration, and innovation like never before. It will go a long way in improving restaurant sales as well. The problem is that traditional POS setup protocols and operating procedures cannot handle the level of data and collaboration the modern restaurant needs to survive and thrive in such a volatile and competitive market.
As highlighted by Forbes, "Restaurant leaders must prioritize planning for a digital menu with food quality and delivery taken into consideration. Even indoor dining restaurants will likely remain more digital, with some opting to keep online menus and table-ordering options, where meals are delivered to the table by runners." The best POS system with online ordering with the best digital food ordering tools will be able to address all of these issues and make things run more smoothly from start to finish:
Missed orders
Incorrect order details
Wrong customer instructions
Limits on menu connections
Outdated processes
Inability to track data
Lost customer experience
Fewer delivery options
Slower preparation and delivery
Greater risk for rush hour bottlenecks
Higher operational costs
More wasted/required staffing hours
Longer customer wait time
Lower overall satisfaction levels
Digital restaurants and online ordering are now part of the basic equation for today's restaurant business and must be considered in current and future decisions. Standard third-party integration and operations fall short in these and many other ways when considering the digital focus growth and recovery is taking these days.
Online ordering and POS integration are so critical to the industry today as recovery and growth remain key priorities across the board.
What Is Online Ordering and POS Integration?
Over the past two years as the foodservice industry adapts to a new sense of normalcy. The best restaurant online ordering system seamlessly integrates with existing systems to maximize profits and secure future growth. As highlighted by Foodservice Equipment & Supplies, "Consumers will spend $771 billion in restaurants in 2022, per forecast data from Chicago-based market research firm Datassential. This represents an increase from the $608 billion consumers spent in 2020 and the $701.4 billion they will spend this year, per Datassential's projections. By 2023, consumers' expenditures on prepared food and nonalcoholic beverages will total $817 billion."
With increased technology use, integration, collaboration, and digitization, the way society looks at food services now more than ever needs effective and reliable tools and platforms. Technology supports efficiency and innovation in powerful game-changing ways.
Change is inevitable, and restaurant managers and foodservice providers can either go into it kicking and screaming or embrace the changes and adapt and grow in a new direction. E-commerce, online sales, digital marketing, and more, combined with traditional face-to-face sales and transactions, make the need for strong POS integration more important than ever.
This incorporation allows restaurants large and small the opportunity to reach more customers with improved efficiency and enhanced results with fully onboarded online ordering system services.
Embrace the Right Approach to a Restaurant POS System for Delivery and Takeout Services Now
Maximizing growth potential and embracing the trends of integration and efficiency within foodservice markets is easier with the right online ordering POS system and setup. Contact Tacit today to learn how to connect directly between your restaurant systems and find the best restaurant online ordering system.