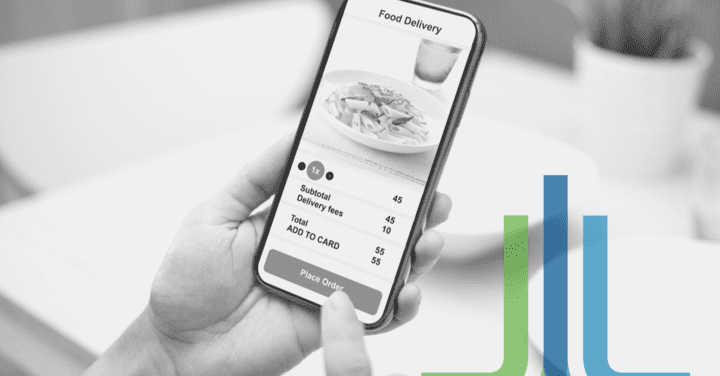 29 Dec

Why a Restaurant Ordering System Must Include Critical Admin Tools

As restaurant management and team members alike continue to grapple with enabling more and more ordering channels and fulfillment opportunities, many tools, platforms, and systems come into play. Maintaining an effective and reliable restaurant online ordering platform must take care of customer-side services, back-office tasks, and routine foodservice operations.

Meanwhile, the market for a restaurant web ordering platform is expanding at a break-neck rate. According to McKinsey & Company, "The most mature delivery markets worldwide—including Australia, Canada, the United Kingdom, and the United States—grew twofold (in the United States) to as much as fourfold (in Australia) in 2018 and 2019. This exponential growth continued in 2020 and early 2021 to the point where these markets are now four to seven times larger than they were in 2018." Such growth means innovation is essential to maximizing the scalability of individual ordering systems.

The changes seen within the foodservice industry today are being shaped by the call for the POS to meet the diverse needs of customers. And part of that includes a diverse set of administration functions that will help your brand thrive through disruption and extensive expansion.
How Important Is the Restaurant Ordering System?
Convenient ordering, successful delivery, good customer support, customized menu options, remote ordering, and diverse payment options are now often the bare minimum that customers expect when placing an order. Restaurateurs who fail to satisfy basic needs and expectations will struggle, which is why digital ordering solutions are more important than ever for back-office support. Essential tools managers need to look for when choosing their restaurant ordering system and begin learning new restaurant online ordering software and tools include:
Customized marketing solutions that target primary audience and customer base
Menu management and personalization options to attract new customers
Improved order management to ensure orders are complete and correct
Push notifications, real-time tracking, and communications for order enhancements
Location management tools for multi-site coordination and support
Sales and promotional support, including loyalty and discount programs
Personalized delivery ranges, services, and monitoring for each location
Real-time reports and insights for customers, staff, and management personnel
Think About How Your Team Will Use the New Ordering System to Interact With Guests
Customers are still the number one priority, closely followed by restaurant labor and team members. Even as reopening continues across the country, management cannot afford to overlook ensuring everyone's comfort and safety. An innovative restaurant ordering system can make it easier for customers to enjoy quality food while following all safety protocols.
From table-side ordering tablets, self-serve kiosks, mobile ordering platforms, and digitally-based operations systems, there are many ways team members will interact with guests- safely and conveniently. It is important to ensure that proper training and onboarding occurs and that every team member from the servers to the cooks to the management team understands and can use the new restaurant web ordering system efficiently. The ease of training and onboarding is a critical aspect of finding the best restaurant online ordering system and must be carefully considered during the buying process.
Even once the right online mobile ordering system has been set up, and once everything is operational, there is one ongoing need to be addressed. That is the issue of vendor support and services that are provided by the digital platform provider. Every ordering system has a support platform of some kind; it is just that many fall short of what is needed for smooth and reliable operations.
Evaluate the Level of Restaurant Ordering Platform Support Offered by the Vendor
Not all system vendors have robust support options for customers and restaurant team members. Because of this shortcoming, it is crucial to work with skilled and experienced vendors who have experience working with various systems. They must be on top of their game regarding POS integrations and the management of automated resources, third-party service providers, and service teams. Even the best system will do little good in the long run if the support provided is not adequate to keep up with day-to-day needs and demands. Investing in restaurant online ordering software that meets and exceeds current needs and support requirements is always a smart investment. Technology supports efficiency; therefore, it must be embraced rather than feared and avoided. Connect with Tacit to get started.