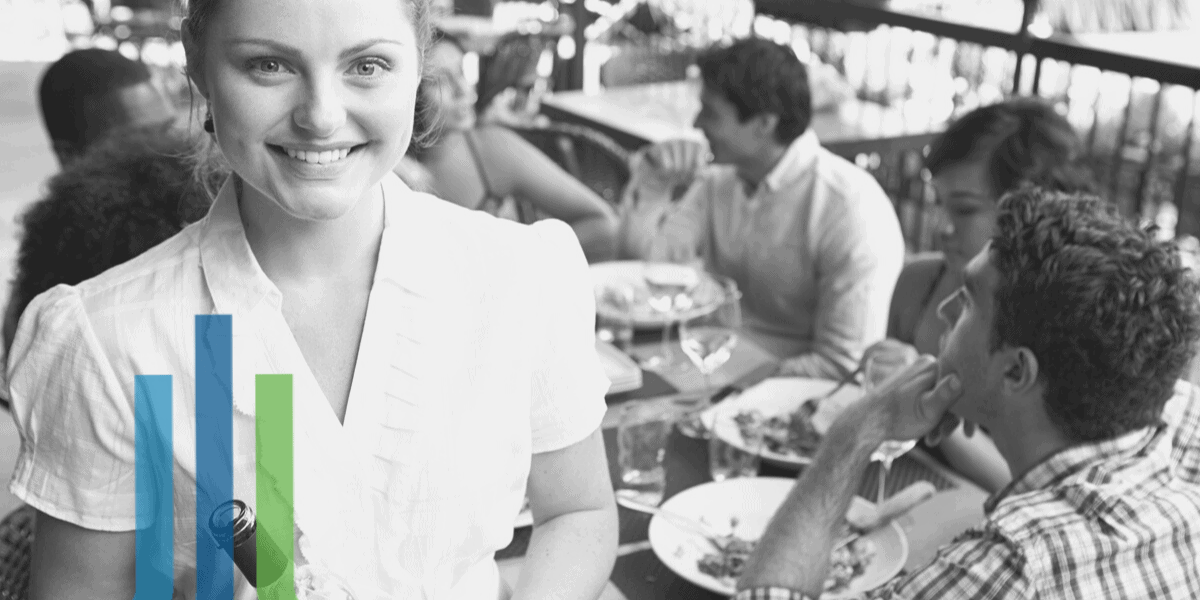 15 Sep

How to Hire, Retain and Optimize Restaurant Labour

Restaurant labour shortages are now common in the restaurant industry and a major barrier to providing positive customer experiences. When a labour shortage exists, food orders take longer to prepare. Customers have to wait for a longer time and the risk for error increases. Overworked staff members are exhausted from trying to do more with less. Unfortunately, the problem is only getting worse. CNBC reported in mid-August, "unemployment rates for eating and drinking places and the retail industry are higher than the overall U.S. rate of 5.4%, at 8.4% and 6.4% respectively, as of July, according to the Bureau of Labor Statistics." These trends are set to push minimum-wage rates in the U.S. to near $15 or more per hour by summer 2022. Meanwhile, hourly rates have already increased 10% year over year, and employees want better benefits packages that include flexible scheduling, childcare considerations, and increased awareness of their mental and physical health, according to Nation's Restaurant News. With those factors in mind, it's easy to see where the industry is heading. However, it's also imperative for restaurateurs to rethink their strategies for hiring, retaining, and optimizing labor resources. In this blog, we'll take a closer look at this fact and how modern restaurant management is changing the narrative to meet those goals.
Be Kind to Your Staff
The past year has certainly highlighted some of the biggest trials and tribulations for the restaurant industry. Despite the challenges, many brands have managed to stay afloat, but even in these times of uncertainty, customer expectations have become more demanding. The harsh customers and an unwillingness to hear the employee's side of each interaction. But the reality is that restaurant industry employees have always been on the unfavorable end of the workplace satisfaction spectrum. Dealing with hungry people can indeed be more demanding and exhausting than encounters with customers or colleagues in other stressful workplace environments. It's that reality that spurred a "Day of Kindness" at Apt Cape Cod restaurant in Massachusetts.
The "Day of Kindness" is really a mirror image of the first and most important step in trying to hire, retain and optimize restaurant labour. Restaurateurs need to treat their staff with kindness. It's also easy to see how that same motto might lead to better customer experiences, too.
Employees that feel appreciated by their employers are more likely to go the extra mile and work amicably with customers to ensure a pleasant, rewarding experience. As the saying goes, emotions are easily passed between people, so by taking the proactive step of being kind, restaurateurs can extend that same kindness back to their employees and customers as well.
Tips for Hiring and Retaining Staff
Another step toward better restaurant labour management begins with setting clear expectations for what's needed and how to ensure the right candidates become employees. This includes several additional steps that will help your brand find the right restaurant labour without breaking the budget:
Start with a quality job description. The job description is everything. It should include all expectations for working hours, training requirements, career advancement opportunities, and daily duties. Additionally, include technology-driven benefits within the description, such as tableside payment for customers or integration with the company's brand loyalty programs too.
Share the job posting across social media and work-for-hire platforms. This tip is simple; share the description to your target audience's social media and work-for-hire platforms. These are invaluable resources that will help cast a wider net for applicants and keep your hiring costs in check.
Offer a competitive, fair wage. This tip is likely the easiest to remember; demand equals better pay. Restaurateurs should offer a competitive, fair wage based on their location and market demands. Some of the best resources for figuring out what to offer include Restaurants Canada, indeed, or talent.com. Review these resources prior to posting any job description.
Interview applicants thoroughly. Reviewing applications and conducting interviews will help identify each applicant's strengths and weaknesses, such as how they handle conflict, their level of work experience, and more. The interview is your opportunity to determine who will be the best fit for your brand, why, and what type of training may be necessary for each individual.
Reward employees for positive behaviors. This step is all about what happens after the hiring process is complete—rewarding employees for positive behaviors and setting clear consequences for inappropriate actions. Part of the challenge with retaining staff comes from a lack of setting clear expectations for employees. This is especially true given the difficulties restaurants have experienced in staying open over the past year.
Cross-train employees to do more than one job, provided such details were listed in the job description. Cross-training employees helps to alleviate the burden on a specific group of employees by allowing team members to move seamlessly from one position to another when labour resources are tight. Additionally, employees with a larger skillset are more likely to take pride in their work and meet their responsibilities. That equates to a stronger productivity gain for their employer.
Maximize productivity with clear, concise workflows and schedules. Another tip involves maximizing productivity with clear, concise workflows and schedules. This includes changing the schedule when necessary, but it's also prudent to avoid last-minute scheduling changes. Why? Last-minute changes amount to last-minute searches for childcare, delays in trying to get ready, and more. And with more data at your fingertips, you can leverage analytics to better predict your labour resources needed on an hourly basis.
While the above are all excellent suggestions for how to hire and retain talent, there's one overarching truth that restaurateurs need to remember. Listen to your employees, and if someone has a complaint or recommendation, hear that issue out fully. Doing so will help add value to your relationship and avoid the feelings that predate burnout and hostility in the workplace.
Remember to Leverage Technology to Optimize Labour Resources
Sure, restaurateurs can leverage technology to gather a wider pool of applicants and train staff, but the real value of technology rests with optimizing labour resources. This includes using data to schedule your kitchen staff based on real-world expectations for demand. Such actions go a long way toward reducing chaos and eliminating the risk of overworking your employees.
For instance, one use of technology might be to remove staff from counter-facing positions when they have been at work for more than four hours. By eliminating the interactions, the staff member can focus more on other needs and being engaged. However, this would depend on using another means of obtaining customers' orders, such as tableside or primary ordering kiosks. Now, it's important to realize that optimizing labour is further best described as putting staff where they are the most productive. In other words, assigning responsibilities throughout the day should evolve to keep employees engaged. This will help reduce burnout while also giving everyone a break from the mundane, repetitive tasks associated with working in a single station throughout the shift.
Apply Best Practices in Modern Restaurant Management
The best-laid plans for hiring, retaining and optimizing your team come from modern restaurant management approaches. These approaches leverage technology whenever and wherever possible to automate redundant processes.
For instance, automating the payment process with QR codes to route guests to complete payment via debit or credit cards can eliminate some work. Meanwhile, intuitive platforms that can throttle incoming online orders can help prevent your kitchen staff from taking on too much. Those same capabilities allow your team to focus on high-priority needs without getting overwhelmed.
There's another advantage to using technology to optimize labour resources too. Those that create incentives for employees' productivity—in other words, the gamification of the workplace—turn their staff members into interactive marketing campaigns. For instance, gamification can help your staff teach more customers about how to use digital ordering capabilities and avoid the hassle of traditional counter conversation and ordering. Meanwhile, the benefits of a technology-driven ordering experience continue to add value and reduce the repetitive workload for your team. Remember, it's this use of technology and engagement that will help your restaurant develop a culture where team members are humble, approachable, engaging, and ultimately more productive.
Restaurateurs may also consider implementing management training programs to help team members advance in their careers. And yes, such training programs can run within your restaurant's POS system or other platforms to help teach your team how to handle complaints, address other issues, run reports, and optimize other labour resources as well. How you treat and train your team members for the future will determine their satisfaction and improve retention rates.
Choose Tacit to Get Your Team Ready With the Right Restaurant Tech Toolkit
The right restaurant technology toolkit will help your team thrive and overcome the challenges of a talent shortage. By continuously applying technology, restaurant owners can hire, retain and optimize restaurant labour resources, while reducing the mundane, repetitive tasks and letting your team focus on what really matters: engaging with customers, preparing foods, and fulfilling more orders efficiently. That collectively amounts to ensure your technology and platforms are fully integrated, capable of adapting to changing requirements, applying industry best practices to training staff, and beyond. There are plenty of worries in the restaurant landscape, and by using technology and recognizing the real value of your employees, it's easier to overcome them. Contact Tacit today to learn more about the value of technology and how it can help reduce the burden on your staff members.