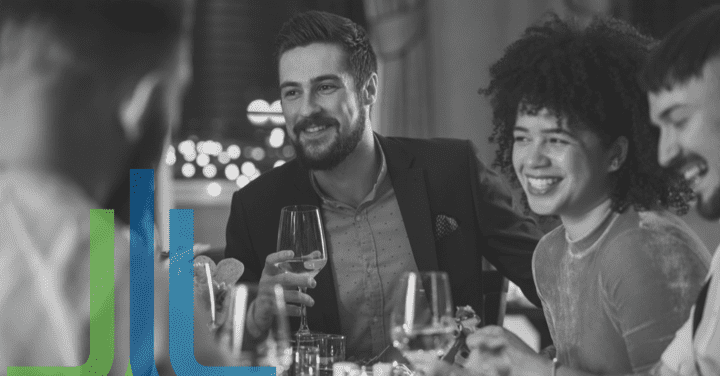 30 Mar

Fine-Dining Trends: Reimagining the Fine-Dining Restaurant Experience in 2022

The onset of COVID-19 hit the restaurant industry hard. Mostrestaurants could no longer offer on-premise dining, creating the need for managers to get creative in serving their customers. This challenge reinvented the post-pandemic fine-dining restaurant trends and experiences. A need for new fine-dining trends in technology became necessary to counteract these changes and disruptions.

According to FSR Magazine, "Alongside fast casual and quick service, fine dining turned in the best performance by segment. Dine-in sales growth lifted for every corner of the industry, with the biggest gains among full-service brands." Restaurants have started embracing these fine-dining restaurant trends to improve guest and staff experiences and streamline essential processes in 2022 and beyond.
Labor Saving Tech Will Stimulate Growth of Fine-Dining Trends
With the current labor shortage, labor-saving technology is critical. Owners are putting more time and money into restaurant technology such as kiosks and robotics to maximize efficiency and become less reliant on employees. Fine-dining restaurant trends are showing that robotics are replacing the physical workforce. Robotics is currently assisting many restaurants in food preparation, customer service, and check-outs. This use of technologies not only improves customer service but also reduces employee stress.
The labor shortage forces restaurants to increase hourly wages to attract new prospects. It's crucial to implement labor-saving technology to stimulate the growth of fine-dining trends. Using critical admin tools allows brands to get the most out of the technology features.
Simple, Adaptable Menus Will Continue to Replace Older, More Archaic Offerings
Fine-dining restaurant trends show that accessing menus via personal devices is a quick and easy way for customers to see current offerings, place orders, and make changes. Other technologies such as QR codes, tableside kiosks, and menu apps also replace traditional menus to streamline the experience.
Since the supply shortage, more straightforward and shorter menus have been on the rise and appear to be one of those fine-dining trends that will fade. Outdated restaurant menus have too many options, and smaller menus help reduce the waste of unnecessary menu items. Adaptable menus will allow restaurant brands to keep the workflow smooth even during food shortages or ingredient changes. A Technomic study of 2021 menu fine-dining restaurant trends found that menus have decreased 10% in overall volume and complexity from before the pandemic.
Fine-Dining Restaurants Will Use More Tech to Test New Concepts
With the rise of technology in fine-dining trends, brands have more opportunities to be creative with their new concepts. It allows them to test the market in real-time and track their profitability by receiving quick consumer feedback. Apps such as loyalty programs allow customers to offer feedback. Many loyalty programs provide a reward with survey participation, such as a discount on the following order, and help to keep customers engaged and in touch with restaurant staff and management.
These fine-dining trends enable restaurants to try new features like plant-based menu items and ghost kitchens. In many instances, opening up ghost kitchens has allowed brands to stay in business throughout the pandemic. This trend will enable them to have a food preparation space without incurring high staffing costs.
Delivery Prices Will Increase as Fine-Dining Brands Look to Leverage the Gig Economy
During the height of the pandemic and dining rooms were closed, restaurants pushed for delivery to maintain business. While a third-party delivery option seems appealing to the consumer, it is not ideal for restaurant owners. This fine-dining restaurant trend has a high percentage loss due to commissions that a menu price increase is inevitable if delivery demands rise.
Some restaurants are looking at ways to attract more in-house and takeout customers to offset the costs and fees with third parties. Some are even researching ways to create their delivery program to avoid paying out commissions to third parties and make it more profitable for their brand.
Curbside Gets an Uplift With Order Pick-Up Lockers/Shelves
When dining rooms were closed, the curbside pickup option was a fine-dining trend that skyrocketed in popularity. Customers could place an order and pick it up without leaving their car. This trend provided them with a sense of security while proving an incredibly convenient option.
Fine-dining trends are now showing that this trend is changing. It is not an efficient way for brands to deliver their product. Many brands turn to kiosks, digital pickup lanes, and food locker pickup. These options allow customers to have convenient access to their orders while employees can focus on manual tasks such as preparing orders.
Align Your Fine-Dining Restaurant to These Trends by Partnering WIth Tacit Tech-Expertise
Current fine-dining trends show that online ordering and technology upgrades are the way of many restaurants' futures. Reimagining the restaurant experience will improve your brand and satisfy your customers. Adaptation and technology will alleviate labor shortages and increase customer satisfaction.

Ensuring that your brand has a quality product with all facets of the technology world is necessary. Working with a skilled and experienced team will allow your brand to grow and stay up-to-date with the current fine-dining trends. Contact Tacit today for the optimal experience for your restaurant!