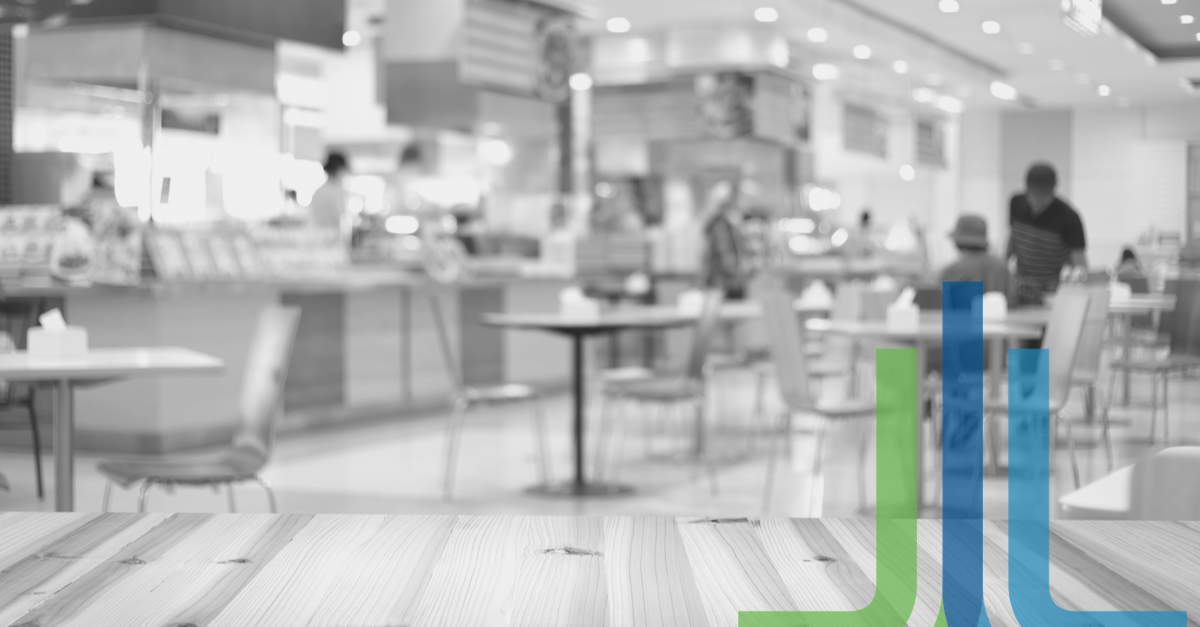 04 May

Reworking Business Campus Foodservice Offerings For Current Customer Demands

There is no denying that the facets of business campus foodservices have changed dramatically over the past two years, specifically since the onset of the pandemic. The need for contactless options and digital ordering has grown exponentially, forcing smart foodservices to implement new and innovative technology to meet students' and customers' evolving needs and demands. 

With the pandemic coming to an end, restrictions have lifted, places are opening back up, and people have a strong desire to get back to normal. So what does this mean for restaurants and campus foodservice? It means finding a balance for customers who want the conveniences of the new digital ordering technology and appeasing the needs of customers who want pre-Covid services such as dining in. It is possible to provide pre-Covid services and meet the needs of customers who still want to remain cautious and use delivery and curbside.
Understanding the Connectivity of Supply, Demand, Capacity, and Logistics
Delays and disruptions in any area create a ripple effect throughout the industry. When there is a lack of inventory, food, and supplies, this causes shortages in stores. Logistically, capacity and ongoing backlogs at ports have made it virtually impossible for business campus foodservices to keep up with demands and fulfillment. Many companies are dealing with late shipments of items and supplies from other countries and exponentially high transportation charges. According to CNBC.com, many companies consider, "Do you build something, or do you buy something in order to have a more local supply chain for your customer base? That's going to be a driver of M&A activity and something that will accelerate over the rest of 2022."
Balancing Old and New Services To Meet Customer Needs
COVID19 created a need for contactless service for employees and customers in restaurants. Business campus foodservices adapted to these changes using new automated restaurant technology innovations. While these trends have satisfied customers over the past two years, there is an end in sight. The appeal of in-person dining is rising, forcing restaurants and business campus foodservices to create a balance between old and new services. 
According to a recent article published by MorningConsult.com, "76% of U.S. adults said they feel comfortable going out to eat at a restaurant, up 1 percentage point from the previous week and a new high for the activity. The share who feel comfortable eating out has increased 15 points since early January." Many campus foodservices have resumed in-person dining but are still using the automated systems they implemented during the pandemic. This mix allows for quicker service, less room for error, and total customer satisfaction even if short-staffed. Customers can easily pick up food with food locker pickup, curbside, or delivery. But they also have the luxury of sitting down at a table like traditional dining. 
How Can Foodservice and Campus Management Accommodate Seemingly Disparate Customer Demands?
Business campus foodservice and campus management have had to get creative to accommodate the different customer demands that have come to the surface over the past two years. While seemingly complex, creating multiple apps and technology has allowed this to be a much easier transition than feared. Below are several traditional services provided and also pandemic-inspired smart foodservices offered.
Dine-In Traditional Services
Tableside POS: contactless ordering and payment with the convenience of being located tableside.
Digital menus: easily scan a QR code using smartphone technology to access a menu.
Order ahead: call ahead or order online to have your meal ready upon arrival. 
Less face-to-face: tableside POS and QR code menus allow contactless service.
Pandemic Inspired Services
Grab and go: pre-made meals that are available for fast pickup.
Curbside pickup: call in an order or place an order online and pick it up curbside.
Delivery: order online, sometimes through 3rd parties, and get your order delivered.
Remote ordering: quick and easy access by ordering through an app.
Supply Chain Disruptions Will Continue to Impact Foodservices on Campuses and Other Institutions 
The trickle-down effects of the supply chain disruptions are evident from farmers to customers. Many suppliers are left with an excess of products due to logistical bottlenecks and a shortage of storage. Some suppliers and smart food services are left with no product as the goods are stranded at locations throughout the world. 
According to McKinsey.com, "in the short to medium terms, in the absence of a COVID-19 vaccine, the challenges for each value-chain participant will continue. The severity of those challenges will depend on how quickly and safely governments open up economies and how quickly channels restabilize. Even after reopening, food service will continue to face significant challenges (such as requirements for a minimum distance between patrons, causing operating constraints) that may affect demand."
The supply chain disruptions will continue to impact business campus foodservices throughout the country. 
Make Recovery Easier For Your FoodService Team by Partnering With Tacit
Undoubtedly, the business campus foodservice industry has evolved tremendously over the past two years. With the new technology at your fingertips, it is possible to meet the needs and demands of customers who want traditional dining and customers who are enjoying grab-and-go modernization. Make the recovery process easier for your campus foodservice by partnering with Tacit today!