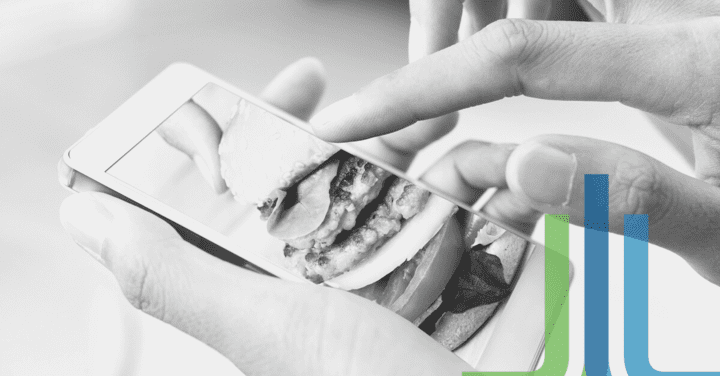 16 Mar

6 Ways Digital Ordering Tech Will Transform Food Franchise Businesses in 2022

Food prices are increasing in tandem with inflation and higher fuel costs. Today's consumers are concerned about how costs will evolve over the remainder of 2022, which will inherently affect restaurateurs. Remember that food franchise businesses depend on happy, satisfied customers, and as costs increase, maintaining standards will get more complicated. As reported by Nation's Restaurant News, "Food is getting more expensive, and restaurant prices are rising at a higher rate than grocery-store prices. According to the U.S. Department of Agriculture's forecast for 2022, food-at-home prices are expected to increase between 1.5% and 2.5%, with food-away-from-home prices going up between 3% and 4%." Rather than throwing in the towel, restaurateurs need to know a few things about how restaurant technology, whether grab-and-go capabilities or tableside services, will continue to transform food franchise businesses in 2022.
1. Mobile Order Ahead and Pay Options Will Increase Sales
Restaurants can increase their sales by implementing mobile order-ahead and payment functionalities. These options will allow customers to place orders and pay for their food from their phones, which will make the process faster and more convenient. This optimization will also allow restaurants to track customer spending patterns and preferences, which can help them improve their offerings. In addition, restaurant technology can help franchisees improve their food ordering and delivery process.
By using a cloud-based system, franchises can manage orders from multiple locations and keep track of food delivery times for all mobile order-ahead options. This technology creates a complete view of the grab-and-go offering, and it's key to success. In addition, it will help them ensure that food is delivered fresh and on time. Finally, restaurant technology can also help franchisees improve their marketing efforts. By tracking customer engagement data, franchises can see which marketing campaigns are most effective and then focus their resources on those campaigns. Overall, restaurant technology can help restaurants of all sizes improve their business operations and increase sales.
2. Technology Will Empower More Food Franchise Businesses With Ghost Kitchens
The foodservice industry is rapidly evolving, and restaurant technology plays a significant role in driving this change. From cloud kitchens to food delivery apps, new technologies are changing how consumers order and consume food.
One of the most exciting foodservice trends is the rise of ghost kitchens. Ghost kitchens are shared commercial kitchen spaces that allow food businesses to prepare food for delivery or pickup without the overhead of a brick-and-mortar restaurant.
Ghost kitchens are becoming increasingly popular as food delivery services grow in popularity. Ghost kitchen spaces are expected to increase by double-digit percentages throughout 2022, with some predicting 100% growth rates and others staying more conservative.
3. Smartphones and App Proliferation Will Give Customers More Food Ordering Options
Customers can use their smartphones to increase their experiential value when visiting a restaurant. They can use apps that provide information about the restaurant's menu and location. Customers can also use loyalty programs to receive discounts and other rewards.
However, not all restaurants have embraced restaurant technology. Many food franchise businesses have been slow to adopt these technologies due to the cost and lack of understanding about how restaurant owners can use them to benefit the company.
As a result, many franchisees miss out on opportunities to improve the customer experience and drive more sales. Franchisees who are not using restaurant technology are at a competitive disadvantage and will eventually need to catch up to remain relevant in 2022.
4. Digital Amenities, Like Kiosks, Wil Be Core to Getting Customers Back in the Building
Digital ordering kiosks benefit both food franchise businesses and their customers. For companies, digital kiosks offer a way to simplify the ordering process and improve accuracy, leading to increased sales. For customers, digital kiosks provide a convenient way to order food, saving time and hassle, and tableside food ordering and payment further reduces the burden on a restaurant's staff. Furthermore, kiosks create more contactless experiences to alleviate concerns as uncertainty over the COVID-19 pandemic continues.
5. Inflation Will Push Customers to Increase Online Ordering and Delivery of Restaurant Items
With the increase in fuel prices, customers are likely to stay home more and use food delivery options from restaurants. This outlook is especially true for those who live in areas where public transportation is not readily available or affordable. Restaurants that want to remain competitive in this market will need to invest in technology that allows for online food ordering and delivery. Doing so will enable customers to have a more convenient experience and give them the option to have their food delivered right to their doorstep.
Restaurants that offer food delivery can benefit in some ways. First, they can entice customers to order food online instead of in person. This can be especially beneficial during slow times, such as late at night or on weekends. Additionally, delivery orders can help restaurants reach new customers in other parts of the city who may not have visited the restaurant previously.
6. Kitchen Ticket Automation Will Help Fill Orders Faster
In recent years, kitchen ticket automation has become a popular trend in the restaurant industry. This technology allows restaurants to manage their orders and kitchen workflow more efficiently, leading to increased profits and better customer service.
There are a few different kitchen ticket automation software available on the market. Some programs allow restaurateurs to create and manage orders digitally, while others provide a digital display for chefs and cooks to see what demand is coming up next. In either case, the goal is to make the food preparation process smoother and faster.
One of the benefits of kitchen ticket automation is that it can help restaurants save money. Regardless, the key is still the same. With less time spent on food preparation, restaurants can allocate their staff more effectively and reduce their food costs.
Keep Your Brand in Tune With Food Franches Businesses WIth the Right Technology Partner
Restaurant food franchise businesses are struggling to stay competitive in 2022 because the competition is so fierce. They're doing this by investing in new technology, like ordering kiosks and self-service food stations. These investments can pay off handsomely with increased customer satisfaction, higher sales per square foot, and greater operational efficiency. The bottom line is that restaurateurs need to stay strategic and use technology's full power and capabilities. Tacit can help make that a reality. Connect with Tacit to get started.