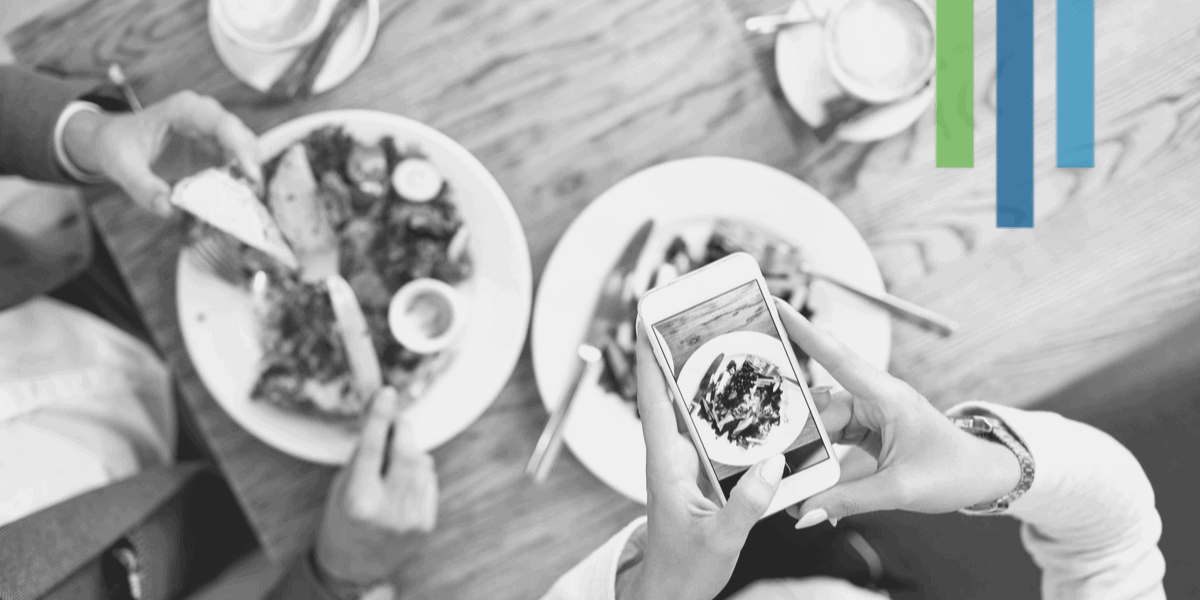 10 Feb

College and Higher Education Food Ordering Technology Trends to Know

Foodservice trends are always changing, even in the best of times. Many industries have been hit hard by the COVID-19 pandemic, but perhaps none so drastically as college campuses' food and beverage industry. The campuses that have embraced food ordering technology have the highest recovery rates. They have often faired the best coming into the 2021 school year. According to QSR Magazine, "across the board in food retail, the 2020 surprise was how quickly COVID accelerated the critical role and importance of technology. Indeed, what the industry thought was on the horizon 2025 will be implemented in 2021." This becomes the point that the real value and importance of embracing food ordering technology is noted. Utilizing it makes it easier to stay ahead of the competition. To ignore it will mean falling into obscurity.
College and Higher Education Institutions Are Rapidly Searching for Ways to Create Tech-Driven Experiences in Foodservice
Campus food service providers need to quickly figure out how to reposition and focus on staff, faculty, and students' shifting needs. The need for immediate implementation of food ordering technology within campus dining comes down to three main aspects that need attention:
Personalized ordering trends. The more personalized options customers have to choose from, the more open they become to continuing to patronize that establishment.
Reimagined dining. Many campuses have taken steps to limit service areas by ending in-dining seating and offering pickup and delivery services solely.
In-house safety protocol changes. For campus dining areas embracing ordering tech options, in-house safety has taken a front and center focus.
Universities Will Look to Food Ordering Technology to Boost Student Experiences
Foodservice will likely have a strong yet slow financial recovery in 2021. Sales will come from many different venues and opportunities as the market adjusts. Investment in off-premises food ordering and delivery will help fuel economic comeback across many campuses. Food technology will stay at the forefront of the market, and those foodservice providers who choose to ignore it will have the most challenging time recovering and will struggle to provide the best food ordering experiences. According to the National Restaurant Association's 2021 State of The Industry Report, roughly half of foodservice operators say they devoted more resources to tech including online or in-app ordering, mobile payment and delivery management since March.
College Foodservice Delivery Will Get a Bigger Slice of the Pie
College and university campus food vendors have had to adjust to many disruptions within the past years. Those that embrace the innovation and power of foodservice tech stand a better chance of surviving these trying times. Embracing tech and automated processes make remote ordering and socially distanced food service easier. This will remain a pivotal component to a smooth ordering transition in 2021. But how big will foodservice delivery get in the coming months?
As reported by AJOT.com, "the COVID-19 outbreak caused a surge in the number of online food orders, as people turned to food delivery services in limited or no-dining options. Statistics show that the global online food delivery market's revenue jumped by 27% year-over-year, reaching $136.4bn in 2020. The increasing trend is set to continue in the following years, with the figure rising to $182.3bn by 2024." Those statistics include the explosion of restaurants that went into fight-or-flight mode and had to evolve to offering delivery to stay open, let alone pay minimum bills. And as more people realize the convenience delivery offers, it's likely to continue growing at record-breaking levels throughout years to come.
Digital Campus Dining Marketing Will Become the Gold Standard for Pushing Loyalty and Promos
Another vital aspect of post-COVID recovery for campus food service providers remains customer service. Showing appreciation to loyal customers and giving customers incentives to order again will continue as popular features students look for. Off-campus ordering will be in high demand, and rewarding customers for using food ordering technology to do business will ensure orders keep coming in. Foodservice providers rely on students to stay in business. Students rely on food service on campus to eat. It presents a win-win situation that all parties can benefit from with the right setup, including a combined digital rewards system in place.
Self-Service Campus Food Ordering Technology Will Range From Kiosks Through Drone Delivery (Eventually)
There will come many significant advances in food tech trends expected to become more common in the coming years. While drone delivery may still not happen for a few more years, customers benefit from food ordering technology advances on campus in several great ways:
Self-serve checkouts to reduce face-to-face contact.
Mobile scan & pay technology for staff-free assistance.
Self-checkout kiosks to assist with labor shortage
In-seat ordering and delivery in sporting or entertainment events on campus.
Pre-order and pay with curbside pickup or digital lockers
Contactless delivery for off-campus ordering demands.
Third-party delivery options to fill in gaps otherwise missed.
Computerized Cooking Equipment Allows Integration Between POS and Online Ordering Systems
One significant change coming to the foodservice industry will remain to upgrade the kitchen space. Computerized equipment, automated processes, modernized solutions, and technology-assisted cooking will remain critical. They will help make the higher education foodservice on and off campuses more efficient. Faster ordering, fewer food wastes, improved speed of service, more immediate delivery, and easy payment processing become possible with computerized kitchen spaces. And with computerized cooking equipment, it lowers overhead and pushes food out faster.
Integration With Third-Party Delivery Apps Will Also Be Key to Reaching Off-Campus Students Too
One of the biggest challenges that food ordering technology can address remains staffing trouble during the pandemic. Third-party partners and networks for delivery will help overcome common problems, including:
Extend your meal plan programs as delivery options
Leverage 3rd party delivery to reach new customers around campus, extend the offering to you local communities
Introduce meal kits and get them delivered through 3rd party
Test out virtual brands by combining digital food ordering systems and third party delivery
Embracing technology and automation can help ensure foodservice providers can keep things up and running during this time of recovery.
Be a Future-Ready College Foodservice Vendor With Tacit by Your Side
While the worst hopefully remains in the past, the road to recovery will continue. Modern advances in food ordering technology will remain essential for campuses large and small to regain the ground lost in 2020. A new normal will likely settle upon the foodservice industry. Make sure to prepare for whatever lies ahead. Contact Tacit today to get started.