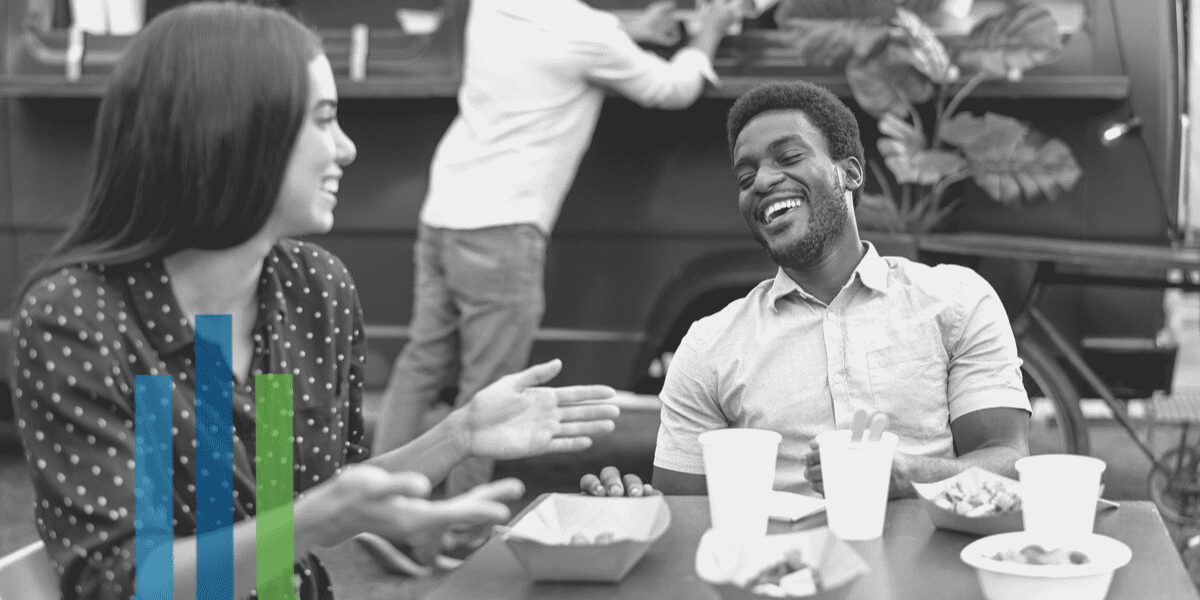 01 Dec

What Will Be the Top Foodservice Industry Trends for 2022

Restaurants and technology continue to evolve and find new ways to improve the customer and employee experience. Especially from this past year, the restaurant environment has had to find ways to stay operational while also embracing new changes. Some of these changes include menu evolving, more use of technology, new delivery options, and changes to the interior and seating arrangements.

Looking into the latest trends with fast-casual restaurants and people desiring more convenience, Finances Online mentions, "Current restaurant food trends indicate that the fast-casual chains are set to thrive even with the ongoing pandemic. By 2027, this segment is expected to rake in $931.7 billion in total sales." Customers have continued to evolve with the industries and restaurants and embrace the changes made. Such changes have continued to grow in importance and interest and will direct us toward more digital foodservice industry trends for the coming year.
The State of Foodservice Today
We continue to face economic recovery throughout the restaurant industry for the following years. Labor and menu shortages will likely continue and cause some hurdles, requiring restaurants to adapt to foodservice industry trends to stay open.
As sales levels continue to increase or show signs of growth, the foodservice industry still suffers from limited-service concepts. Looking at the growth throughout the food industry, Restaurant Business states, "The good news is that, on a nominal basis, the industry will surpass its 2019 sales level, with a 10.4% increase in sales on the horizon. However, menu price inflation will drive some of that growth, as it did in 2021." Restaurants are finding creative ways to streamline menus and maneuver around supply chain issues regarding ingredients and products. Such issues can cause menu changes or alter the way foods are prepared. Operators within the foodservice industry must find new ways to support the customers' need for comfort and experience.
This can be done through more enhanced delivery, takeout, contactless service while still providing efficient service.
1. Menus Will Continue to Evolve
Restaurants have gotten creative with their menus in adapting to supply chain issues with products and ingredients. In some cases, they have changed the way food is prepared or found creative ways to serve items that are limited. An example of this may be cooking a food item differently than in the past to introduce new flavors and textures. A foodservice industry trend embraced more accommodations for vegan, gluten-free, or other requests from the public. Adding more variety to the menu and reaching out to embrace more customers will help build brand loyalty too.
2. Technology Will Help Balance Comfort and Convenience
Due to pandemic-related issues and the need for contactless ordering and service, the rise of technology is a constantly evolving foodservice industry trend. More customers are using pickup or delivery services and prefer to use online ordering. Accommodating mobile apps and newly enhanced, user-friendly websites are becoming commonplace. Emerging technology and new advancements will continue to drive positive customer experiences and convenience. Businesses will continue to grow, and customers will not have to give up their comfort and convenience to order from their favorite restaurant.
3. Restaurateurs Will Use Technology to Simplify Laborer Responsibilities
The foodservice industry also continues to lean on technology to solve the ongoing labor shortage. Restaurant operators are simplifying tasks and embracing new technology advancements in the kitchen and throughout the dining area. Utilizing new technologies allows for more streamlined workflows, more cohesive scheduling, and efficient forecasting. Due to issues with the supply chain and struggling to procure needed ingredients, technology can provide those in the kitchen and owning restaurants the ability to forecast and evolve their inventory management of supplies and food.
4. Online Ordering Becomes the Cornerstone of All Operations
One of the most beneficial outcomes from the struggles in the foodservice this past year is the rise in food delivery or pickup. Restaurants are continually adapting to mobile apps, new delivery options, new food delivery providers, and advanced point of sale systems. Fast-casual has become the new normal in the world around us and continues to allow customers to seek out their favorite restaurants and food, with contactless or less contact than before service. Delivery and pick-up options will continue to rise and stay a foodservice industry trend for the years to come.
5. Restaurants Will Further Rethink Their Interiors
Due to the updated requirements for social distancing and other protocols related tothe pandemic and its emerging COVID-variants, restaurateurs are redesigning their interior spaces. Establishments are spacing out furniture and tables—sometimes in a new layout altogether—to accommodate customers who want to dine in. However, as contactless service continues to be a foodservice industry trend, restaurants need to work that into design as well. The result is more scanning apps, enhanced pickup locations, and sometimes closing off dine-in seating altogether.
6. Delivery Robots Will Become More Integral
As more and more restaurants understand the need for delivery and contactless solutions, those in the foodservice have to seek out advanced solutions. Automation will become more and more involved to meet the growing demand for delivery and continue to improve restaurant delivery, efficiency, and stay cost-effective. Some businesses have already begun exploring robotic delivery to enhance the delivery process, which also may help solve the labor shortage.
7. Restaurants Will Diversify Revenue Streams
Restaurants and those in the foodservice industry have made various changes and diversified . Such changes could become the next foodservice industry trends as economies adjust to the "new normal." Fancier, more elegant restaurants could begin offering delivery or pickup services. Grab-and-go meals to cook at home are another option, as is providing customers with learning opportunities. For example, a pizza place usually high in sales may offer a pizza teaching class or video on the company website to teach customers how to make fresh pizzas at home.
8. Customer Loyalty Program Integration Will Create New Ways to Interact With Guests
As more and more people were trying to hide from crowds and stay out of the public eye, those in the foodservice industry had to get creative with engaging consumers and customers. Restaurants have observed the foodservice industry trends and offer new ways to use them throughout their service options. Some places have dine-and-park options, focusing on special events, or making the experience as virtual as possible. Additionally, owners have begun to read into more loyalty program exclusives or alternatives to meet the customers' wants and needs.
9. Both Branded In-House and Third-Party Ordering Will Grow More Important
As delivery has continued to evolve and become a new key interest within foodservice industry trends, there are various options for delivery methods. Some places have grown to use third-party delivery companies like UberEats, SkipTheDishes, and DoorDash; however, it does not accommodate everyone's wants or needs. Some customers miss the authenticity of a restaurant and do not feel comfortable receiving orders from another unfamiliar service.
Restaurant owners and managers must proactively seek solutions for delivery needs and contactless ordering. Prioritizing delivery and contactless service can enhance customer experience and retention and allow businesses to build brand loyalty. This could be accomplished through a drive-thru, POS system, new website allowing ordering online, pick-up orders for food, and many more options.
10. Restaurateurs Will Look to Expert Tech Solutions Integrations to Deploy New Tech and POS Platforms
Businesses might need help to stay ahead of the game or even keep up with the other restaurants through such times and new foodservice industry trends. Achieving contactless service can be difficult, especially if there is not much-advanced technology or software throughout the industry. However, adapting to new tech-savvy ways and implementing a POS system is not as difficult as it sounds. Utilizing a POS system and new platform efficiently streamlines orders, data, delivery times, and more. Such efficiencies can provide enhanced visibility as pick-up or delivery orders increase or allow owners to keep an eye out for the shortages or forecasts within the supply chain for products.
Create More Value in Your Restaurant by Aligning With These Top Foodservice Industry Trends Now
To stay ahead of the foodservice industry trends and keep from falling behind the competition, restaurants must advance now or never. As contactless service or delivery continues to become a necessity more than a thought, restaurants must find an easy way to provide these trends to customers. Technology advancements continue to happen very frequently, and without embracing the changes, the business will decline steadily. Customers want a service that can provide them comfort and convenience without adding extra stress. Furthermore, POS systems and new technology and software throughout the industry can answer many restaurants' struggles. To see the benefits and improve your business through digital foodservice, contact Tacit today.