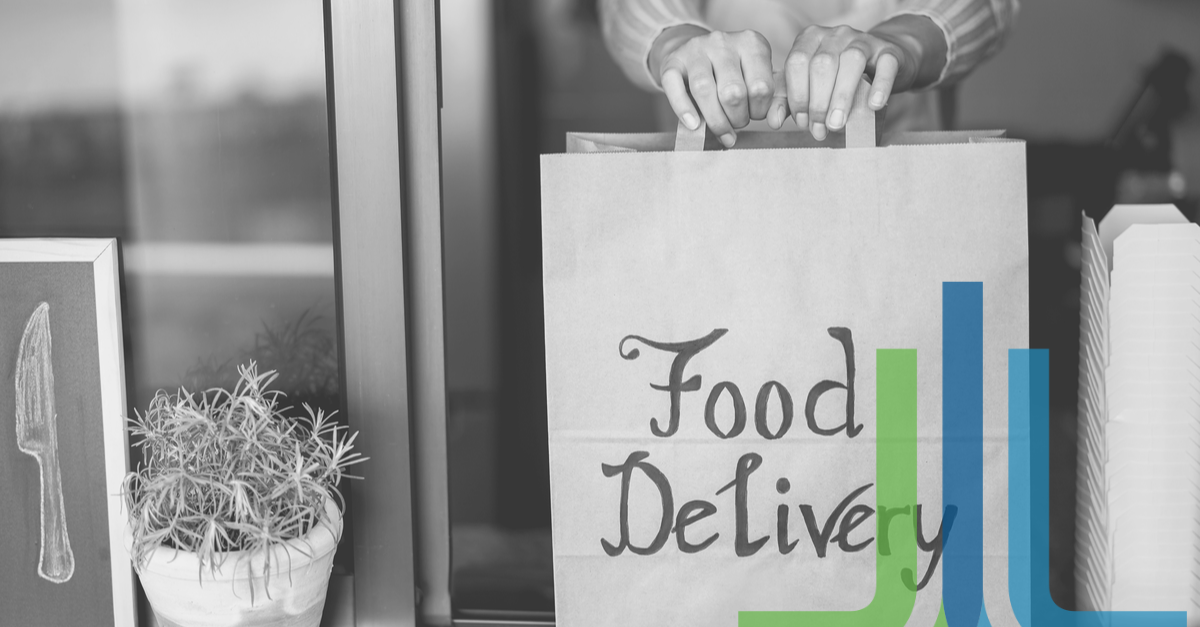 12 May

What Are Ghost Kitchens and How Can Restaurateurs Benefit From Them?

When you hear the term "ghost kitchen," you might think of a haunted house. But no, it is not Halloween, and ghost kitchens aren't scary at all.

Ghost restaurants have gained tremendous popularity since the pandemic due to the increased demand for contactless ordering and delivery. At the beginning of COVID, virtually no in-person dining restaurants were open, opening the proverbial door to a restaurant with no dining room.

The growth of ghost kitchen restaurants has seen exponential numbers. According to QSR Magazine, "sales made by ghost restaurants in the U.S. are projected to rise by 25 percent for the next five years. This totals an estimated $300 million in yearly sales."

There doesn't appear to be signs of slowing down for ghost kitchens.
What Are Ghost Kitchens?
What are ghost kitchens? The term ghost kitchen means a virtual kitchen that offers delivery service only. It provides a location for food preparation and cooking, while there is no actual dining area or storefront. Once digital orders are prepared, they are set up for delivery, pickup, takeout, or curbside. Ghost restaurants are more sustainable as the real estate space needed is much smaller.
Why Ghost Restaurants Sell
What are ghost kitchens, and why do ghost kitchens sell? They are what the customer wants. According to QSR Magazine, "by 2030, the kitchens are predicted to hold a 50 percent share of the drive-thru and takeaway foodservice markets worldwide." Without additional waitstaff and dining space, ghost restaurants allow for much more flexibility in the restaurant industry. This type of QSR technology does not need to focus on customer service, leaving more time and the ability to concentrate on food preparation, menu collaborations, and food quality. What are ghost kitchen benefits? What are ghost kitchens going to bring to the table?
Cost Savings – Less space is needed as there is no dine-in option or parking needs.
Less Food Waste – Staff can be more flexible with menu items and adjust to waste fewer ingredients.
Meet On-Demand Needs – The need for instant gratification is at an all-time high, and ghost kitchen technology creates a way to meet these current customer demands.
Menu Flexibility – What are ghost kitchens going to offer restaurateurs? More creativity in the kitchen than ever before. Making room for changing up menu items and ingredients as wanted and meeting dietary restriction needs.
How to Start and Grow Your Ghost Kitchen
What are the steps to starting your ghost restaurant? What are ghost kitchens going to entail? Integrated technology and the ghost kitchen concept allow you to be flexible and experiment with different ideas and options that best fit your restaurant needs.
Steps to Start Your Ghost Kitchen:
Choose a Type of Ghost Kitchen – There are several ghost restaurant types, including incubator kitchens, cloud kitchens, kitchen pods, commercial kitchens, and commissary kitchens. Decide what needs your restaurant needs, and then choose the type of ghost kitchen that best suits those needs.
Choose a Location That is Best for Your Restaurant's Needs – Choose a location that will be the most affordable, practical, safe, and the size that will best fit the kitchen requirements.
Design and Plan the Kitchen Layout – Create a floorplan that uses the available space in the most efficient manner possible.
Research and Apply for All Licensing, Health, and Safety Requirments – Research and apply for all local, state, and national licenses needed to run a legitimate commercial kitchen.
Implement a Menu – Simplicity is critical in a ghost kitchen concept. Consider food preparation time, temperature, and the quality of transportation for specific menu items. Ensure that each menu item is suitable for delivery orders.
Select What Types of Orders to Accept – Decide which third-party platforms you will use to accept digital food orders. Be sure to consider their fees and percentages when calculating menu prices. Also, decide if your ghost kitchen restaurant will provide delivery, pick up, and curbside.
Choose Packaging for Food Items – Selecting packaging is vital in supporting your brand. Ensure the packaging is attractive while also being practical in keeping the food warm.
Hire Staff – The success of your ghost restaurant depends on staff selection and digital kitchen management. Hire staff with the same goals and expectations as your ghost restaurant. Ensure strict adherence to labor laws. Train your staff to prepare quality meals and meet customer expectations.
Optimize Scheduling – Consider and plan for preparation, cook, and delivery time. Create employee schedules ahead of time as much as possible.
After the launch of the ghost restaurant, how can it grow? What are ghost kitchens going to consist of? Here are some key ideas to meet the goals of your ghost restaurant:
Improve Profit Margins by Using Data – Integrated technology allows you to manage and track data and show what is working and what is not. Adjust menu items as needed to fit the demands.
Don't Cut Corners on Quality and Consistency – Contactless digital ordering and pick up means that our food is the only impression your customers will get. Ensure the highest quality with every meal prepared.
Experiment with Menu Items – One of the most significant advantages of a ghost kitchen restaurant is its flexibility to experiment with menu items and ingredients. Create a simple, easy-to-follow, and attractive menu.
Inventory Control – Prevent food waste and keep costs low by keeping up-to-date on all inventory. Create new menu items consisting of unused ingredients so they do not waste.
Track Profits – Tracking profits shows whether your business plan is profitable and where you must make adjustments.
Get on the Path With Your Next Ghost Kitchen With the Right Restaurant Tech Partner
What are ghost kitchens going to accomplish for restauranteurs? Success. With the massive growth of ghost restaurants over the past two years, it's no wonder so many restaurateurs are turning to this new and innovative concept. Ghost kitchens sell. Providing customers with contactless service, adaptable and flexible menus, and prompt delivery is changing the restaurant industry. Contact Tacit today and get on the right path with your next ghost restaurant!
In the end, ghost kitchens aren't as scary as you might think.