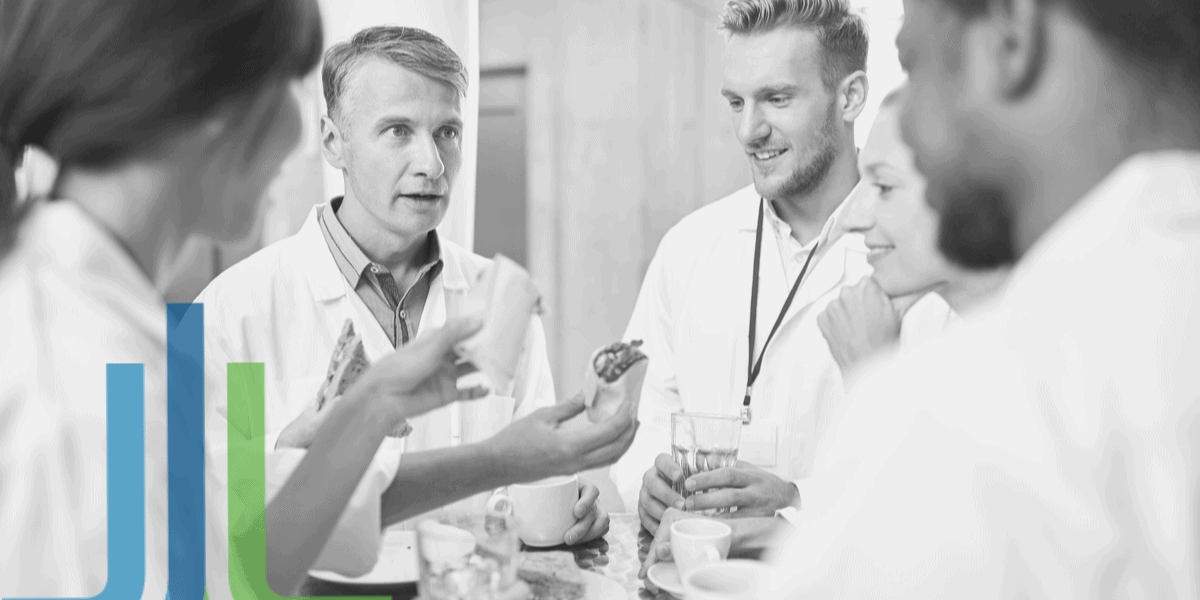 12 May

Tech Trends Driving Healthcare Foodservice

Healthcare foodservice has long seemed frozen in place regarding how it goes about providing meals for visitors and staff. The healthcare and the foodservice industry have always appeared closely integrated, but now things are beginning to change around food ordering practices and giving visitors more options to reduce stress and stay healthy on the job.

New healthcare foodservice makes visiting the cafeteria for a meal during an overnight shift or grabbing a bite to eat while visiting a friend that's ill easier and more accessible than ever before.
Healthcare Foodservice Are Looking to Offer More Options to Staff, Doctors and Visitors
Foodservice program managers at large hospitals and medical centers often go to great lengths to provide filling, healthy, tasty meals for staff, doctors, and visitors during their stays. For some hospitals, this effort extends into unique and new menu options, such as those based on dietary restrictions, like gluten-free or sugar-free..
The ability to adhere to food preferences, such as vegetarian dishes or specific health restrictions, such as low sodium or reduced sugar diets, remains critical for care. And guests and staff both want to know what they are getting. That is where a digital menu that categorizes foods based on diet and health needs can be helpful. When all departments can collaborate and work together to improve food services, it becomes easier to meet the health needs of guests' unique dietary needs, which contributes a significant share of revenue to total hospital foodservice too, more than $30,000 annually, notes a CBORD case study. And by using that technology to integrate systems, it provides end-to-end benefits that help everyone–from staff, doctors and visitors through the patients that are able to enjoy more time with their guests, helping everyone stay happy and healthy.
Digital Ordering for Contactless Pickup or Delivery Creates Engaging and Safe Ordering Experience
Along with improving menu options and food availability, there is also the growing push toward more convenient and safe ordering methods. The COVID pandemic highlighted some issues and concerns with traditional buffet-style cafeterias at many hospitals around the country.
The healthcare foodservice options have now expanded to include features that leverage the full functionality of mobile devices, such as mobile ordering via a QR code, in-room delivery for guest orders, and, order ahead pickup. These contactless food ordering services are revolutionizing ordering experiences at medical centers.
There is the idea of using those systems to further offer ordering directly to staff and visitors. However, there are major concerns over how such integration could take place. For instance, foodservice systems may not be able to access an electronic health record to ensure all meals are fully reviewed and acceptable. Therefore, foodservice for patients remains largely targeted to specialty programs and not the broad cafeterias. However, there will come a time when that may change. And the technology is readily available to do so. It's merely a matter of integration and ensuring the systems are in place to support such ventures. But that's only one view. The rest focuses on benefiting those staying with patients overnight or for extended durations. Opting for medical tourism is also a good idea for one that wants to explore other options.
For instance, visitors that are seeing patients, such as parents caring for a child in the hospital and staying the night, may want to get their meals faster and in the room. In this case, the ability to pre-order and pick up food, or even have it delivered to the room, may be a viable option. That also allows for the addition of a kiosk that syncs to food court systems, allowing visitor guests to order, customize and have someone else grab their items with a simple code or shared device.
Self-Serve Kiosks Will Use Tech to Promote Grab-and-Go Fare
Because most meals are prepared or eaten outside the home, foodservice leaders have found a new niche that needs filling, especially considering the recent COVID pandemic. Healthcare foodservice providers play a vital role in meeting people's changing health and wellness needs during and after their encounters with medical staff.
Consumer packaged goods (CPG) are specially designed, prepackaged, and marketed for easy grab-and-go access to improved convenience and services, making them perfect for the chaotic environment in some health facilities. Using self-serve digital kiosks, staff, visitors and their families can even get the contactless experience without sacrificing taste and visibility into CPG nutritional information. And those options are perfect for an entity that never sleeps, allowing staff from all shifts the ability to grab their favorite items and always be satisfied. That's a critical advantage for any hospital that wishes to improve employee morale as well. Combining POS integration with digital ordering kiosks can be used to give staff a way to pay for their meals through payroll deductions. Meanwhile, there are other benefits to this perspective.
Consider the recent effects of the pandemic on staff working hours and the inability to physically leave the facility to get food. By bringing more options to the hospital, using digital ordering and grab-and-go fare, including kiosks, busy nursing staff and doctors can order their meals in advance, grab them on the way into work or while doing any other activity that means walking by the cafeteria or kiosk. And in fact, a Tacit healthcare client saw a 115% in the average number of orders taken per day, which directly translates into financial stability for healthcare foodservice vendors.
Know the Top Tech Uses in Healthcare Foodservice to Promote Financial and Physical Health
Healthcare foodservice relies on integrated, tech-rich experiences to improve staff and visitor experiences.
The use of technology has led to more dining options for staff and visitors around the clock while simultaneously addressing concerns over efficiency and contactless experiences. Staff could order meals while on the way to work and pick them up in the cafeteria. Further, mobile ordering and on-the-go access make it easier than ever to eat healthy anytime and anywhere. And it is all thanks to the shift in foodservice approach and mindset. Connect with Tacit to learn more.