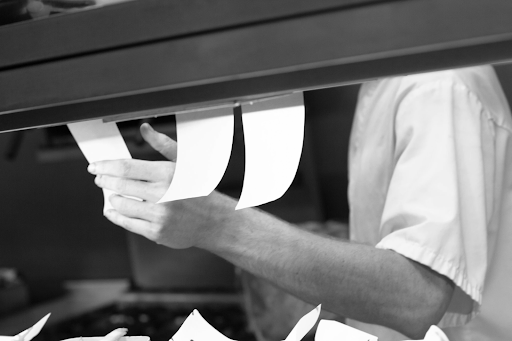 04 Aug

Everything You Need To Know About Online Ordering Systems

Online ordering systems integration is crucial for circumventing the challenges faced by current hospitality operators. Challenges range from labor shortages, supply chain disruptions and changes in consumer behavior post COVID. A prime example is restaurants operating, on average, with 6.2 fewer kitchen employees than in previous years. Due to these challenges, the hospitality industry has seen a significant shift in the way businesses operate.

Whether it's inventory issues, front-end or back-end disconnects, or eliminating gaps in communication and customer engagement, the adoption of technology has dramatically shifted to those that focus on improving the guest experience. As businesses struggle to satisfy consumer expectations and rise to face increased competition from new competitors (i.e. ghost kitchens), digital ordering solutions are more critical than ever.

A well-designed and integrated online ordering system can deliver a number of benefits, including revenue growth, cost reduction, and menu management. It can also support additional outlets and payment solutions, as well as channels for customer engagement.
COVID-19 impact on online ordering systems
The global pandemic has had a profound impact on how guests order food and services, with many now preferring online ordering. According to a recent survey by Koala, approximately 70% of those surveyed prefer to order digitally rather than in-person. These individuals will order via a personal device, app, or kiosk as it's more convenient.
Across various hospitality sectors, concerns for health and safety have increased the opportunities for businesses to adopt digital ordering while maintaining customer engagement and introducing opportunities for personalization. Solutions include introducing ordering ahead and providing contactless (curbside) pick-up that ensure safety standards for all, expanding gift and loyalty programs, and partnering with food delivery companies, while supporting effortless menu maintenance.
These solutions reimagine what can be achieved through various automation tools, such as self-ordering kiosks, QSR technology, web and mobile applications.
Given the impact of COVID-19, a changing competitive environment, and the resulting shift in consumer preferences, businesses now seek to deploy strategic online ordering solutions. A well-integrated online ordering system allows companies to automate processes, streamline menu management, and to leverage multiple channels.
Key factors to consider when choosing an online ordering system
Can the online ordering solution be branded and configured specifically for your business?

Can the online ordering system support multiple ordering flows? This includes options such as quick orders, advanced ordering, delivery, pick-up, curbside, catering, etc.

Does the online ordering solution support multiple menus and pricing tiers (room service, third-party delivery)?

Does the online solution offer flexibility with payments? Gift and loyalty?

Is the

digital ordering system

scaleable for the future growth of the business? Can it support multiple concepts?

Does the online ordering platform provide future extensibility through custom integrations? SSO?

Can the online ordering solution support both table service/in-

restaurant ordering

, as well as self-service through a kiosk?

Does the online ordering solution support customer engagement?
Advantages in various hospitality sectors
Restaurants
As kitchen automation technology continues to impact the restaurant industry, these are some of the many benefits of a well-designed and integrated restaurant ordering system:
reduced costs/errors with orders;

higher average order per customer;

enhanced customer experience;

easy, flexible and secure payment options;

simplified menu management;

support for highlighting daily specials and/or featured items;

flexible gift and/or loyalty solutions;

marketplace (UberEats, DoorDash, etc.) integration.
Leisure and entertainment
With an omni-channel ordering system, automation in the leisure and entertainment sector provides tremendous potential for increasing profits and streamlining operations. Establishments like casinos or cruise ships represent the perfect amalgamation between dining and entertainment, which generate higher revenues for the business.
With 71% of guests feeling frustrated by the lack of personalization in their overall experience, a well-integrated online ordering system brings with it tailored customer service. These are some of the various benefits of an online ordering system for the leisure and entertainment industry:
integrated loyalty programs;

ability to extend rewards and personalization to food and beverage;

streamlined transactions;

improved guest experience;

supports detailed player profiles;

insights on guest data can help shape/influence business strategy;

reduced costs and complexity.
Advantages in higher education
Self-ordering in educational institutions helps administrators streamline operations. Online ordering systems support digital menus and flexibility in ordering and payments through integrations with existing campus systems. Primary benefits of an online ordering system include:
reduced wait times/lines;

ease of ordering for students/campus employees;

improved menu management;

enhanced student experience through ability to integrate ordering into existing (campus) mobile applications;

payment flexibility through integration to student meal programs;

effective and error-free management for school administration;

increased savings for schools, districts, and taxpayers.
Considerations while implementing an online ordering system
Cost: As countless online ordering systems emerge, a cost benefit analysis is essential. While budgetary considerations are important, so is the benefit provided, as some solutions support configuration and customization that may provide greater overall value.
Ease of use: When opting for automation, it's crucial to remember that technology should work in favor of your business and not against it. No matter the system you decide to start using for your business, it shouldn't consume additional resources from you or your guest. An online ordering system should be simple and easy to navigate. Anything too complex or time-consuming can lead to more abandoned orders.
Device compatibility: Eighty-nine percent of consumers research their hospitality providers through their mobile devices before going in person. Your online ordering system should be compatible with most of your audience's preferred platforms. Given the importance of the guest experience, a fully integrated and user-friendly online ordering system should be what's prioritized.
Integration: An ideal online ordering system is one that allows your business to integrate with your existing technology, such as point-of-sale, gift and/or loyalty, payments, meal plan programs, delivery fulfillment etc. It's essential that integrations automate and streamline operations in order to reduce errors and costs.
Support: Digital ordering solutions require support like any other guest-facing technology. As both your business and the adoption of your digital ordering solution grows, more users will depend on the availability of your platform. An online ordering system provider needs to be available to resolve any and all challenges that come up. As such, it's critical that your provider offer response times, and 24/7 support (for both your guests and employees).
Digital Ordering with Tacit
Digital innovation is creating agile solutions for the hospitality sector, and has changed how people perceive the service industry. Consumers require a remarkable experience that will bring them back to your business. As operators, your business can benefit tremendously through Tacit's scalable and robust omni-channel ordering platform.
Contact Tacit to get started today.