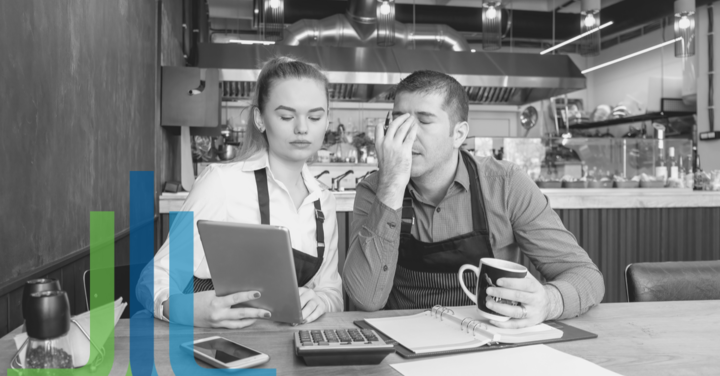 18 May

Restaurant Inflation: The Facts and How Brands Can Keep the Prices in Restaurants in Check

The restaurant industry took a massive hit during the pandemic, affecting prices in restaurants. From outdoor dining to locker pick-up, nearly every aspect had to be changed and adjusted to meet the current customer demands. As things have settled and the world seems to be getting back to normal, restaurants cannot seem to catch a break. They are now plagued with the effects of inflation. The prices in restaurants are at an all-time high, and there does not seem to be an end in sight. Restaurateurs have to get creative in ways they never have before to stay ahead financially, such as restaurant menu pricing. Fortunately, the age of technology is on their side.
The Realities of Restaurant Costs
Prices in restaurants are at an astronomically high rate. According to RestaurantBusinessOnline.com, "Restaurant menu prices increased at their highest rate in 40 years in January, according to new federal data released on Thursday, as operators work to make up for their own higher costs. Prices for food away from home, which include places like restaurants, bars and cafeterias, increased 6.4% in January over the past year. -That was the highest rate since 1982."
Several factors have contributed to the skyrocketing prices in restaurants. Below are the causes of higher costs:
Rising Food Prices Overall – Prices in restaurants are not the only area seeing high rates. Citing the Bureau of Labor Statistics' Consumer Price Index, CNBC.com points out that food prices have climbed 7.9% for grocers, schools, and distributors over the past year. As prices and costs of nearly everything increase, restaurants have to follow to maintain a profit margin.
Drought Impact on Livestock and Meats – The agriculture and livestock communities are getting hit hard by the current drought. Livestock production is at lower-than-normal rates, creating a higher demand and spike in restaurant menu pricing.
Economic Instability – Rising interest rates are having a direct impact on prices in restaurants. As restaurateurs battle inflation, these increases are detrimental to the financial lifelines of restaurants and the effects of increasing restaurant prices. The overall instability of the current economy has restaurant owners wondering what is next.
Growing Labor Shortages – While many people have changed their priorities and focus during the pandemic, this has taken a massive toll on the restaurant industry and prices in restaurants. What experts are calling "The Great Resignation" is in full swing. People are quitting their lower-wage jobs exponentially, even as employers raise the pay. According to CNBC.com, "Nearly 4.4 million Americans quit their jobs in February and there were 11.3 million job openings." Many employees are offering higher pay wages and benefits to attract employees and new hires. The foodservice industry "had the biggest increase in average weekly wages since the second quarter of 2020. The average wage for workers in this sector rose 18.4%," according to the Pew Research Center.
How to Reduce Restaurant Price Increases Post-Pandemic
Working smarter, not harder, is the key to reducing prices in restaurants and preventing restaurant price increases post-pandemic. While the industry still struggles with some effects of the past two years, including restaurant prices, the strategic use of technology is coming into play even more. Below are three key ways to lower prices in restaurants.
Implement Consumer-Facing Technologies to Enable Digital Ordering – Mobile applications, self-order kiosks, and food lockers assist workers while controlling costs and prices in restaurants. Customers can order contactless and personalized menu options with the click of a button. Digital ordering solutions also promote upselling, which provides a more significant profit for the restaurant with minimal effort.
Enable Constituency, Food Safety, and More Efficient Kitchen Workflows – With restaurant prices increasing, owners can minimize the impact by implementing integrated technology that maintains a higher level of product consistency, improves process efficiency, and makes jobs more accessible and safer. Smart kitchens use freezer and refrigerator timers, ensuring that the food will not spoil and stays within the regulated temperature ranges. They also have appliances that connect to apps for easier usage, monitoring, and efficiency. Apps and other technology prevent the waste of paper and unorganized schedules while lowering restaurant prices and offering it all in one simple-to-use app.
Invest in In-House Digital Ordering Apps and Capabilities – During the pandemic, restaurants relied heavily on third-party delivery services to move their products from Point A to Point B. While convenient, these services take a big chunk of the restaurant's profits, driving prices in restaurants upward. Creating and using in-house digital food ordering and delivery apps allow restaurants to keep more of their hard-earned profits, control the prices in restaurants, lower their restaurant food price list, and improve their overall restaurant brand.
Better Control Prices in Restaurants With an Integrated Tech Stack and Expert Partnerships, Like Tacit.
The reality is that prices in restaurants will keep rising. An unstable economy, massive droughts, and a seemingly endless labor shortage will continue to drive restaurant price increases. However, there is an answer. Implementing labor-saving integrated technologies will change the game by allowing less work, more profit, and lower prices in restaurants. Investing in in-house digital ordering apps and technology brings the profits back to your restaurant and not in the pocket of third parties. Work smarter, not harder. Keep your restaurant food price list in check and contact Tacit today.