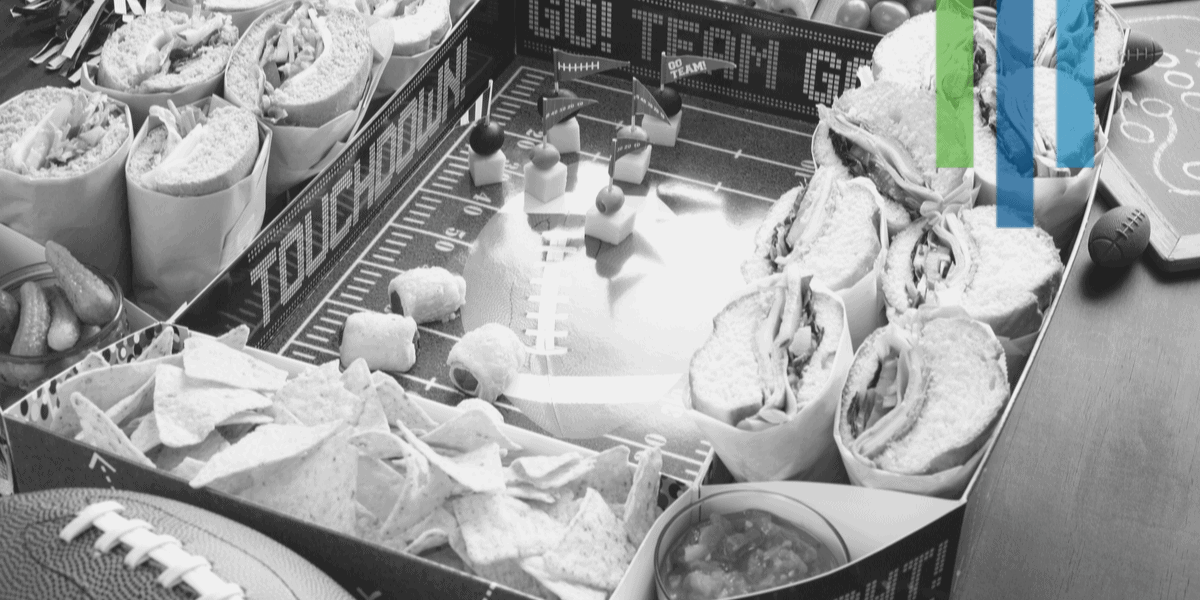 03 Feb

Ways to Reimagine Live Event Fan Experience with In-Seat Ordering

Anyone who regularly attends live sporting events knows what can be involved with getting refreshments. Long queues, large crowds, distracted stadium hawkers, and transactions all take time. And time spent at the vendors is time not spent enjoying the game. Thankfully, in-seat stadium foodservice ordering options change this for both the Super Bowl and live fan experiences worldwide. And it's time to start thinking about how far back this reality originated within the foodservice industry and how it's the cornerstone of successful stadium food service for now and in the future.

And in recent months, significant stadiums have announced the inception of digital, in-seat ordering capabilities. Five Stadium recently added that same functionality. With the current ⅓ projection of fan attendance at the upcoming Super Bowl, it comes as no surprise that in-seat ordering is again in the spotlight alongside digital food experiences.
The Very Real Demand for In-Seat Ordering Fan Experiences of Today
More sports fans may decide to purchase food and drinks during games with convenient mobile ordering services. It's all about convenience, and significant teams have wanted to offer this level of convenience. And in fact, major stadiums are looking to technology to solve the challenges presented by increased social distancing and a demand for less physical interaction. Consider this issue raised by The Charlotte Observer, "Ticketing — figuring out who can sit where, and how close to whom — becomes a Rubik's Cube problem, where a maximum 50 percent capacity might in practice be closer to 30 percent." With that in mind, it is essential to think about how ticketing will lead to people spending more time in their seats and less time waiting. Also, those fans will be thirsty and hungry. So keeping them satisfied will lend itself to an in-seat food ordering option too.
Sports Fans Were Already Well on Their Way to a Digital Ordering Experience
Mobile in-seat ordering at sports events has been around since early 2010. However, the trend of offering mobile ordering was still ahead of its time. Connectivity and fulfillment goals were sporadic and inconsistent in the early days. For the next few years, less than 10% of total concessions volume reported in the US came from mobile ordering and in-seat ordering applications. This started to change within the last few years as fans became comfortable with mobile transactions.
Before the COVID-19 outbreak, the state of stadium foodservice was moving toward a preference for convenience. According to past survey results of stadium attendees and sports fans, published by InTix, that was more evident than many realize:
58% of respondents cited that they would spend more without lines.
30% reported that staying in their seats prioritized making the experience worthwhile.
68% would use mobile ordering to complete concessions orders.
69% would use loyalty programs when attending sports events.
Then, everything changed in the last year. Now, the statistics have changed slightly:
51% want in-seat mobile ordering.
Only 18% want self-service concessions.
Approximately 26% plan to use a mix of the above ordering options.
The biggest takeaway is that the overwhelming majority, a combined 56%, will actively avoid waiting in concession lines (39%) and avoid contact with staff (17%). And that's in addition to those that want in-seat mobile ordering.
Depending on the source, the outlook for the 2021 Super Bowl projects between 20% and 33% of occupied seats. And even still, there is a chance that attendees will not be allowed. The uncertainty of the pandemic has made planning that far ahead almost impossible. But let's assume for a moment that 20% do show up. The rest of the question becomes, "who will be able to prepare the items and fulfill those orders?" After all, concessions stand workers are not necessarily what most associate with an essential worker, and even more importantly, will there be enough healthy staff to handle the surge?
Again, in-seat ordering can help solve that challenge too.
In-Seat Ordering Overcomes Worries Over Concession Staff and Kitchen Layout Too
The fan experience depends on the coming together of all factors, including the players, the teams, the friends, the food, the drinks, the venue, and even the concessions staff. And without any part of that group, the whole experience falters. Unfortunately, there's another problem.
Concessions' stands workers may not necessarily be labeled as essential workers in some areas. That's just the reality of today, and even more importantly, will there be enough healthy staff to handle the surge? Consider the implications of the design of foodservice areas within stadiums.
As reported by Food Service Magazine, "Labor shortages can also dictate the design of concession areas. We're designing concession stands that use minimal labor to deal with that. We do this by shifting food ordering and paying to guests, giving them access to ordering terminals; in some cases, they can order from their seat with the stadium's app and receive a text when food is ready for pickup. We also are designing markets that are 100 percent self-service."
But if they are allowed to work, then digital, in-seat ordering could do much more than simply offer a way to keep guests safe. It provides a way to transform the traditional concessions' experience into something new, something more convenient and profitable to foodservice vendors. It could help streamline workflows across all food prep and beverage areas. And in turn, that can help promote staff safety, avoid unnecessary contact with the public, and ensure everyone gets their favorite items before kick-off!
The Fan Experience Realizes Stark Benefits Through Digital, In-Seat Ordering
Fans can enjoy the game without the stress of traditional food and drink orders. The mobile and in-seat ordering platform makes it easier for fans to stay safe. And they can still enjoy the food they crave during the game. Happy fans spend more money and are more likely to support venues that cater to their wants and needs.
Faster Ordering- Long queue lines, crowded corridors, and long walks to and from concession is a thing of the past.
Safer Queuing – During order pick up, the fast ordering options keep fans safe and distanced the entire time.
No Missed Action- Faster pickups or in-seat delivery means fans no longer have to worry about missing key moments.
Increased Upselling – Since integration also allows for increased upselling of both foods and souvenirs, it's an easy way to build more memorable experiences while boosting profitability too.
Integration With Loyalty Programs – Integration with loyalty programs ensures all patrons get their points, save on purchases, and have the best experience possible.
Streamlined Payment Processing – Lastly, streamlined payment processing eliminates concerns over splitting tickets and ensures that the only tackles happening are those down on the field.
Reinvent Your Fan or Guest Experience With Integrated, Digital Ordering Regardless of Whether It's in a Seat or While Tailgating
Stadiums and other locations can get convenient mobile and digital food ordering. Then stadium foodservice vendors can keep growing, and customers stay happier while still getting the same general experience without the headache of traditional concessions, souvenirs, or other purchasing processes. For any company that wants to look into in-seat food ordering, Tacit has options to help stadiums of all sizes live up to the expectations for a digital, in-seat experience. Request a consultation with Tacit, and learn how integration can make all the difference.