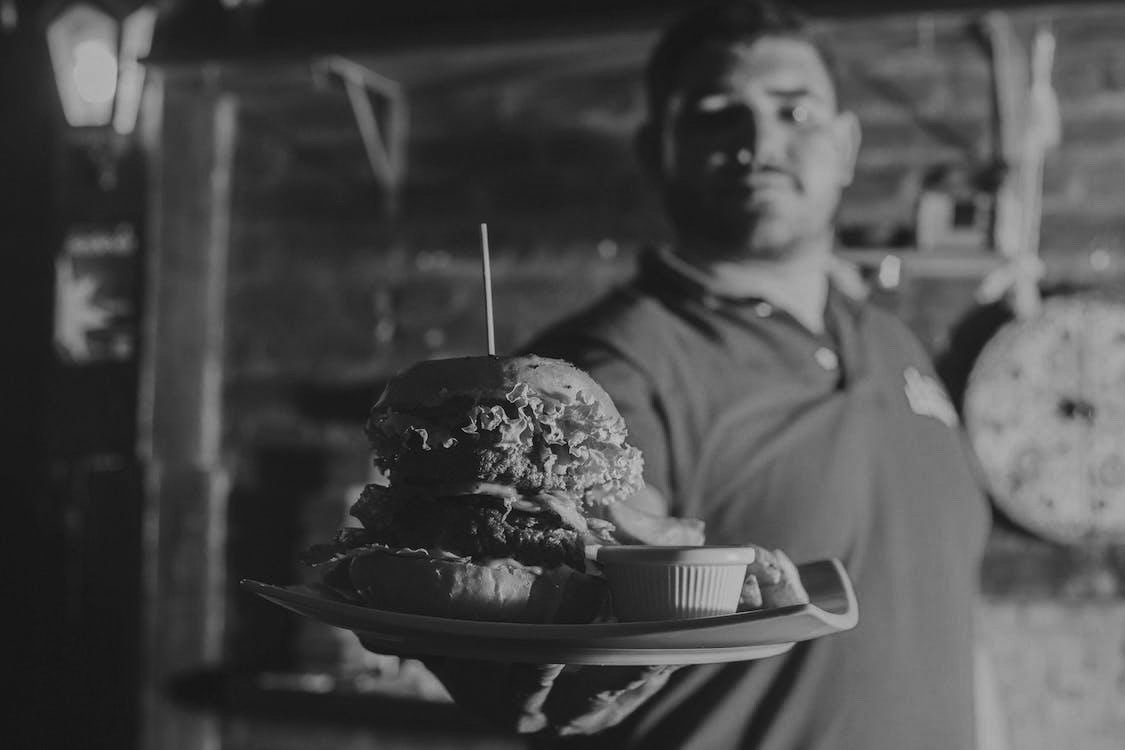 29 Nov

How Casino Food Ordering Apps Can Improve Your Revenue

Touch-free technology is changing the face of all that the casino offers — mobile check-ins, self-check-in kiosks, and betting terminal screens that are taking center stage. Extending the tech innovation to food services, digital menus, and casino food ordering apps are creating safer spaces for guests and staff.

In this article, we'll talk about how digitization is revolutionizing the food service operation system and customer service in casinos, and how you can take advantage of the same in boosting your revenue;
How to benefit from using a food service operation system
You can maintain an elevated customer experience — with a limited budget and lower staff — by embracing casino food ordering apps to manage your food and beverage orders throughout lounges and gaming areas. While guests enjoy their games, offer them access to their favorite food and drinks right on the game floor without having them leave their bets.
Bucking the trend of replacing traditional room services, your casino resort can allow guests to order in-room food delivery using their digital devices instead of calling room service. Diners can scan the menu, explore food options, and order their options quickly and easily in a few simple clicks. They're more likely to order that extra appetizer or drink when they get more time to browse the digital menu, without feeling the pressure of the next customer in the queue.
Mobile payment integrations: customers spend more and feel safe
While guests may still be conscious of health risks post-COVID-19, convenient contactless payment methods let them order their favorite food and drinks more safely. In this fully automated system, customers and staff don't have to go through the hassle of swiping cards and signing receipts. And with saved order history and payment options, the ordering experience is smoother the next time.
With their food delivered right on the game floor or in the rooms, guests need not order anything from outside. And a digital menu with interactive features reduces waiting times. All this provides a more enjoyable, and seamless, experience for the patrons, thereby pushing up your sales.
Build customer loyalty and advocacy
Online food ordering has made casinos even more popular. When visiting, customers tend to stay for more than just games. And it's the ultimate combined experience — exciting games and flavorful food at their convenience — that keeps them coming back.
Digital customer data allows you to recognize repeat customers and provide them with the best service. Based on overall spending, offer guests reward points redeemable for games, meals, or other benefits. By integrating loyalty programs with online food ordering apps, you increase sales and customer retention. Choose a program that suits you best, whether it's a discount on top-selling menu items or a free add-on during certain hours. 
Add more value to the bottom line
With customer stickiness and brand loyalty, you'll increase sales, and add more value to the bottom line. Letting guests spend less time browsing food options and more time playing results in higher gaming earnings for your business.  And with quick menu modifications, deals of the day, and time-sensitive discounts, you're able to earn higher food order earnings.
As a leader in omnichannel digital ordering for the hospitality industry, Tacit will help you set up and create a food service operation system for your casino that enables orders and payments on mobile, web, kiosks, and third-party marketplaces. Contact us if you're unsure how to get the digital ordering done right for your casino. You can even speak to a specialist and get started with us now.