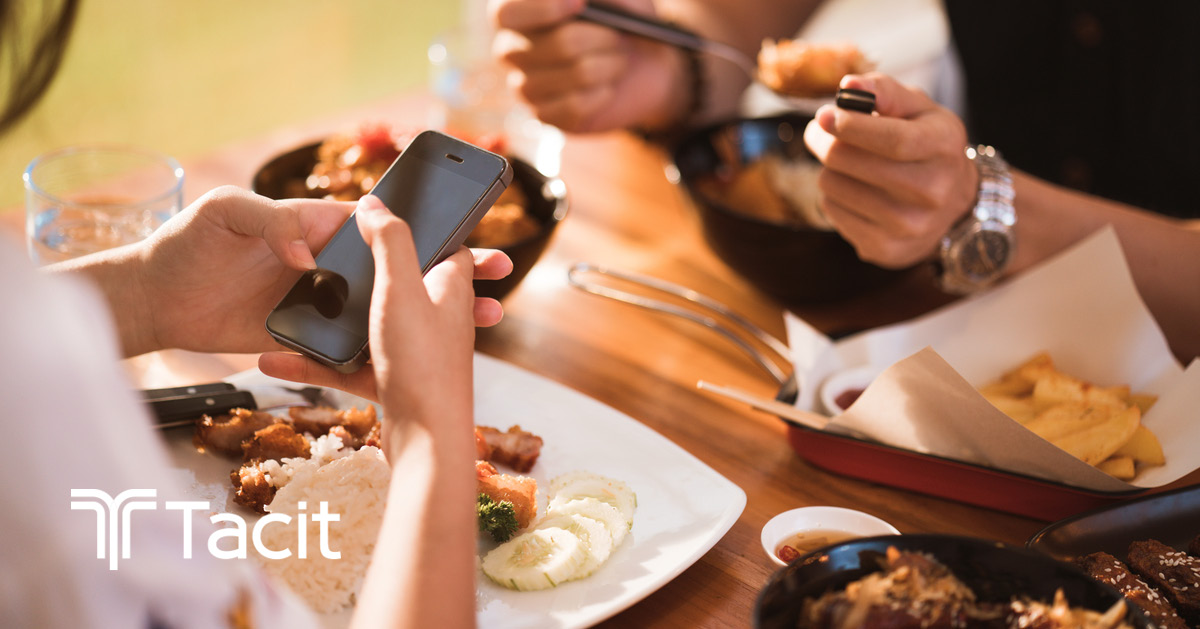 23 Jan

Campus Dining Convenience: Campus Food Delivery and Mobile Ordering Options

Campus dining convenience has grown to become the fastest growing and most exciting aspect of food management on universities and college campuses across the country. Students and faculty want convenience and love digital experiences. Meanwhile, the value of digital ordering and its benefits for convenience only add to profit margins. Digital functions within the foodservice space have immense value in terms of data and insights into guest behaviors. On universities, connecting with students and faculty provides an endless stream of what is in demand, what they expect for pricing and more. In fact, past Tacit customers have expressed similar benefits of using digital systems.

"If you have a favorite and we notice that twice a week you're […] ordering your favorite and then, for whatever reason, you weren't the last two weeks, we can target an offer. We're certainly much more advanced in our ability to target the customer once they come through our platform."

Of course, it always helps to have a few options beyond a single platform in mind for promoting the convenience of dining options on campus.
Mobile Apps Give Students a Faster Way to Order in Dining Halls
The most obvious campus dining convenience option is a mobile app. Using a mobile app allows franchisees and food management companies to maintain control over the digital experience and connect with customers directly. Also, using a mobile app enables both delivery and dine-in digital ordering, so it acts as a single-touch platform for giving customers a convenient option that goes well beyond the limited menu of specific dining halls. According to DeliveryConcepts.com:
"Food delivery services offer more food variety. Hence, students find it quite satisfying that they can choose to eat their favorite foods whenever they want instead of sticking to the same menu for every meal."
Even though the foods may come from the same kitchens, menus can be more expansive and reflect the dining options available across the whole campus, including franchisees and business partnerships that operate locations on-campus.
Dining Hall Kiosks Promote Self-Service and Lower Labor Costs
Dining hall kiosks, while typically reserved for dine-in guests, could be used to order for now or for delivery at a later time. The kiosks serve the same purpose as the mobile app, connecting customers with the digital ordering platform. Unfortunately, it may not require login information, so data tracking per guest becomes problematic.
White Label Campus Dining Convenience Is Available Via Campus-Wide Kiosks
White label campus-wide kiosks also have an added delivery benefit. Since schools may limit the use of smartphones in certain locations, installing kiosks across campus makes an excellent alternative to mobile and web-based ordering and gives customers the option to have food delivered anywhere on campus. With third-party food delivery growing 300% faster than dine-in ordering, it is essential to give customers delivery options even when their own devices are unavailable.
Mobile Ordering and Campus Food Delivery Tap the Demands of Millennials and Gen Zers
Campus food delivery and mobile ordering, via a browser, also help food management companies connect with students and faculty. Using such services enable more data tracking and help companies understand what their customers want. While the majority of students in school today are Gen Zers, those returning to school in the next age bracket, between the ages of 25 and 34—millennials—have also expressed an extreme preference for food delivery. So, it is essential to offer a mobile experience that does not reside in a single app.
Digital Web Ordering Further Promotes Campus Dining, Improving Revenue for On-Campus Franchisees, Without Sacrificing Experience
Although this piece has already covered the topic of digital web ordering, it is imperative to note digital food ordering on campus must include the campus dining convenience of ordering on a PC or laptop. It's that simple. Offering a robust set of ordering options can improve revenue for on-campus franchisees as well, and integration between franchisee-specific systems further reduces labor costs by letting workers focus on interacting with guests and food preparation, not endless order re-entries.
Make Campus Dining Convenience Your Priority With the Right Technology Partner
Campus dining convenience must be your top priority. Without a convenient option, students will still order pizza and turn to other entities, regardless of what campus policy says about other delivery services or options. Fortunately, your company can recapture that revenue, maintain operations under the same campus umbrella and reap the benefits of delivery faster and more effectively by putting campus dining convenience at the heart of your delivery options. Visit Tacit online to learn more about how a partnership could increase your digital ordering and delivery capabilities without the hassle of third-party entities today.