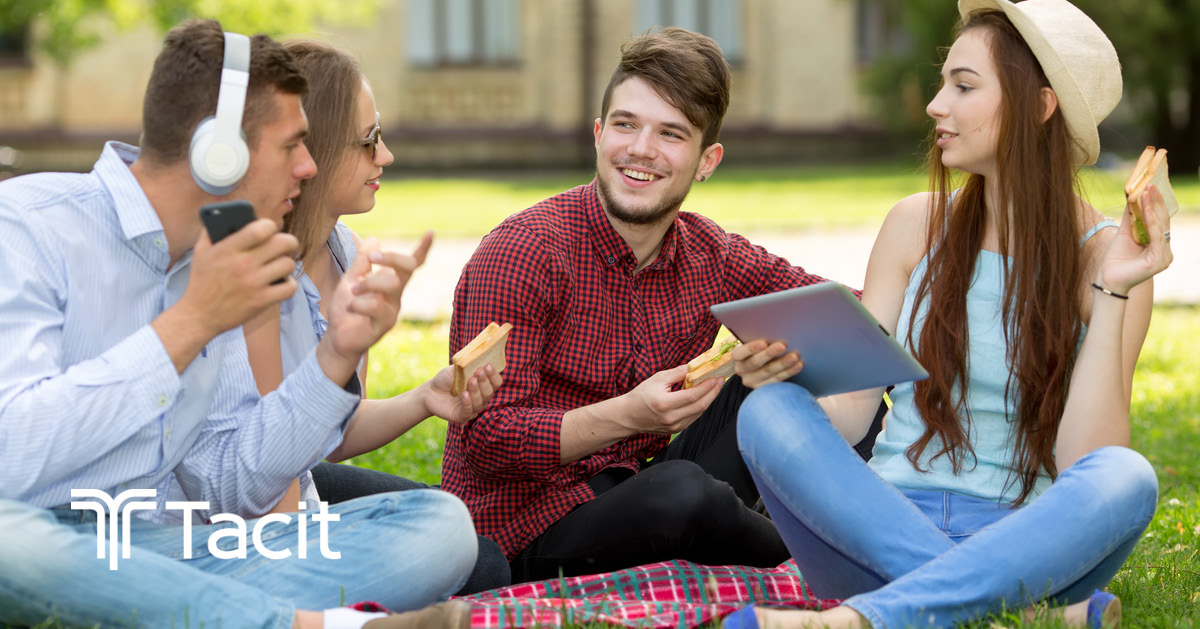 21 Jan

5 Reasons Your University Needs Campus Food Delivery

Convenience has replaced speed as the go-to reason customers choose to dine in or order take out. While the era of drive-through lanes and pizza delivery rose rapidly, the idea of food delivery quickly became the new standard for dining options. Convenience is now a critical component of any restaurant or foodservice business strategy, and it impacts universities as well. Campus food delivery is only the latest rendition of food delivery and food department administrators and managers need to understand why offering delivery on campus is a must-have.
1. Delivery Is the New Normal for All Dining Experiences
Delivery might seem like a nice-to-have, but research shows that campus food delivery is now the preferred option for students. According to the NPD Group, food delivery outside of the pizza space has grown 33% since 2012.
2. Campus Food Delivery Helps With Budget Shortfalls
Offering campus food delivery is also a viable option for administrators needing to increase the volume of students and boost profit margins. Even though university dining options operate with a mindset of studies first, they remain businesses and are subject to the need to make a profit. Furthermore, offering digital campus delivery enables more transparency in pricing and profitability. As explained by a prior Tacit customer:
"On our own app, I can give you the percent of sales. A year ago, roughly 5% of our transactions went through the app. And the most recent data through P10 was […] up to 8%. So, you know, not double, but we are seeing more people go app-based than web-based."
3. Students Want and Will Pay a Premium for Food Delivery
Students are willing to pay a premium for third-party food delivery. More money into the food departments allows for better food options and overall effective operations. Also, taking the option for campus delivery reduces congestion within dining spaces and gives the staff a lower workload. So, they can focus more on food preparation and interactions with guests. In a sense, the premium paid for food delivery takes the revenue students would have spent on pizza and pushes back into the university.
4. Campus Delivery Remains an Untapped Arena
Speaking of campus delivery as an alternative to pizza or Chinese take out, food delivery would seem to be a novice area of focus. Past examples show where students have taken the initiative to offer food delivery, despite the objections and failure to approve such actions by administrators. One case, reports University Business:
"Last spring, Boston University administrators got a lesson from an entrepreneurial student. The college didn't deliver meals to dorm rooms, so sophomore Aaron Halford stepped in to launch Stoovy Snacks, a company that employed students to make food deliveries.
Halford told The Boston Globe that administrators had sanctioned his startup, but they hadn't. The incident served as a wake-up call, says Joseph LaChance, resident district manager for BU Dining Services. We needed to be more responsive to the fact that delivery is a requirement."
5. Delivery Gives Students More Freedom to Study
Lastly and perhaps most importantly, campus food delivery has a profound effect on students' ability to study. Students learn more when comfortable and able to focus, and instead of taking time away from studying to visit a dining hall or trying to review the chemical properties of industrial cleaning agents in a noisy, crowded space, campus dining delivery gives students the freedom to order food to their dorm rooms or even communal or other tranquil spaces. In the end, it is all about the students and how universities can help them make collegiate careers successful.
Give Your Students and Faculty the Convenience of Digital Campus Food Delivery
Everyone wants convenience from their favorite restaurants, and for those working and living on school grounds, campus food delivery rises to meet demand. Take heed of these reasons and how they will benefit students and faculty at your university or college. And, remember that your existing food operations can integrate with delivery at a fraction of the cost of building a platform from scratch. For help in making it possible, contact Tacit online to get started.