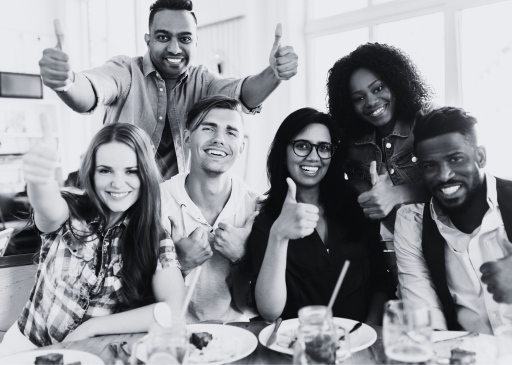 17 Jul

3 Strategies to Elevate the Guest Experience

The labor shortage continues to plague the foodservice and hospitality industry, and the effects are negatively impacting the overall guest experience. Lengthy wait times, sluggish service, and early kitchen closures due to a less than optimal workforce can result in less frequent visits and unfavorable online reviews.

Today's self-service digital ordering systems empower you to optimize operations and deliver a five-star guest experience, even when staffing is limited. Not convinced?  Here are three ways to enhance the guest experience with digital ordering:
Streamline Order Flow: When food or beverage orders are placed through your website, mobile app, self-serve kiosk, or even a third-party marketplace like DoorDash, the ticket goes directly to the kitchen. Not only will this key integration streamline operations and optimize front-of-the-house labor costs, but it will also expedite service and delight guests.


Empower Your Guests: Enhanced guest satisfaction often stems from convenience and personalization. With digital ordering, your guests can place orders from anywhere, customize meals with just a few clicks, and redeem rewards instantly. Guests who feel in control are more likely to leave positive reviews, visit again, and leave generous tips, especially when they can request a specific pickup time or location.


Automate Order-Taking: Automating the order-taking process, including through the use of QR codes, takes a lot of stress off your team. Current employees are often overloaded, which can lead to more mistakes, reduced morale, and increased turnover. Order automation offers a seamless experience and reduces errors, which your guests and employees will both appreciate.

Utilize Digital Technology to Attract Talent

As the challenge of finding skilled workers persists, retaining current employees becomes even more challenging. Implementing an easy-to-use digital ordering platform can help you attract and retain top talent. Innovative companies that embrace technology are more appealing to prospective employees, as it demonstrates a focus on operational efficiency and, most importantly, exceptional customer service.
The technology that many foodservice operators adopted during the pandemic has evolved. Today's omnichannel digital ordering systems enable you to achieve more with less while creating a positive guest experience. A robust digital ordering platform like Tacit seamlessly integrates with existing payment and POS systems, loyalty programs, reputation management apps, and third-party marketplaces, further optimizing guest engagement. This level of integration presents new opportunities to wow your guests and positively impact operations long after you've returned to staffing capacity.
To discover more labor force optimization tips and strategies, click here.