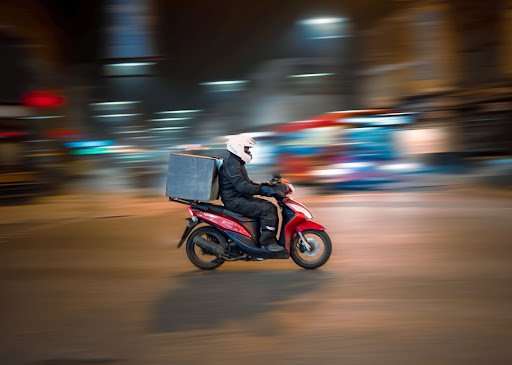 28 Feb

Why POS Integration with Uber Eats and DoorDash Matters

3rd party Marketplaces like Uber Eats, Skip The Dishes, and DoorDash were popular prior to the pandemic, and there's no sign of food delivery going away any time soon. Any restaurant that wants to succeed will want to work with these companies in the most efficient way possible. Integrating these marketplaces with both your online ordering site and POS is key, and Tacit makes this easy.
What is POS integration?
Point-of-sale (POS) integration connects a business's POS software with other technologies like 3rd party marketplaces, gift and loyalty platforms, food lockers, etc.. It's a way to automate and streamline processes, while minimizing the duplication of information and effort required to implement changes. It's also an effective way to reduce the potential for human error.
POS integration can better support sales reporting, menu updates and changes, and business analytics.
POS integration with Uber Eats and DoorDash
POS integrations need not be limited to one channel. Restaurants wanting to reach new markets and customers and grow revenue should consider integrating their POS systems with marketplaces like Uber Eats and DoorDash to profit from greater brand exposure while minimizing the need to manage multiple menus and/or tablets.
Consider the following:
Food delivery app revenue is expected to reach 320 billion dollars in value by 2029.
Of all marketplace apps, Uber Eats and DoorDash are the two most popular in the United States, with DoorDash having over 50 percent of the market share.
A Doordash POS integration will open restaurants to new waves of consumers that are already using the app. Similar to an Uber Eats POS integration, with such large audiences, restaurants can make more sales and increase brand awareness.
The importance of a POS integration with Uber Eats and Doordash
There are many advantages to implementing an ordering solution that integrates with both your POS as well as 3rd party marketplaces like Uber Eats and DoorDash.
Gain larger exposure
The pandemic saw the number of active users DoorDash and Uber Eats skyrocket, with over 100 million active users across both in 2021..Integrating Uber Eats and/or DoorDash allows restaurants to tap into a market that's already established..
Sell more
Exposure to a larger market enables businesses to sell more with no additional marketing expense. . While selling more is great, the costs paid to 3rd party marketplaces can be prohibitive. But integrating these into a restaurant's online ordering platform and POS allows operators to establish the menus and pricing available through the marketplaces – which in turn can help offset the commissions paid.
Save time for what matters
A well-designed ordering system with marketplace integrations will save employees time (and the potential for mistakes) from taking orders from a tablet and entering it into the POS. It can also save employees time managing menus on the POS, online ordering platform, and the marketplaces all independently. This means more time to focus on building customer relationships, making great food, and delivering an exceptional customer experience.
Tacit's vision is to transform the food ordering experience, enabling restaurants to increase revenues,, improve efficiency, and enhance customer satisfaction. At Tacit, we pride ourselves on the deep expertise and guidance we provide to our clients, with the goal of solving their toughest operational problems. Join the Tacit community today.