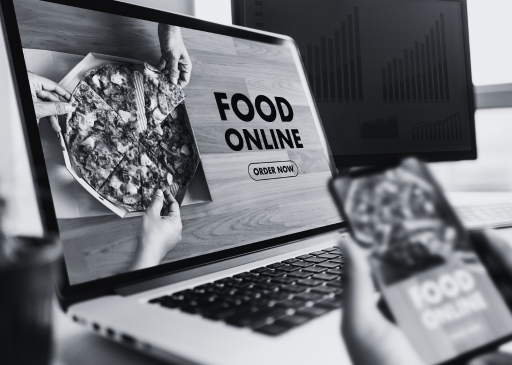 16 Aug

Striking the Perfect Balance to Maximize Your Restaurant's Digital Ordering Strategy

Should your restaurant implement a first-party digital ordering system or rely on third-party online ordering apps? While each strategy has advantages, understanding the differences is key to an informed decision.

First-Party Digital Ordering
With first-party ordering, guests place a food and beverage order directly through your restaurant's website, mobile app, or digital kiosk. The ordering experience is seamless, fully branded, and consistent across all channels. Menu management is fast and easy, and you own all the customer data collected during the ordering process.

Implementing and managing your own digital ordering system requires a higher investment, yet studies show that 70% of customers prefer to order directly from a restaurant when they have the choice. Additionally, loyal patrons who spend more on average make first-party orders more often.

Third-Party Digital Ordering
Third-party food orders come from marketplaces like DoorDash, Uber Eats, and Skip the Dishes. Joining a third-party marketplace expands your restaurant's visibility, adds a new revenue stream, and opens the door to new customers. You can leverage the marketplace's existing digital ordering infrastructure and outsource delivery services for added convenience.

Third-party marketplaces promote multiple brands, including your competition, and charge commission fees as high as 30% of each sale. Your restaurant will also have limited control over the delivery process. If a delivery mishap occurs, 80% of customers hold the restaurant accountable rather than the marketplace.

Striking a Balance
For those seeking to avoid commission fees, maintain control over the ordering experience, and cultivate direct relationships with guests, a fully integrated omnichannel digital ordering system will benefit your restaurant. This approach, however, limits the mass exposure you receive from a marketplace and may require additional advertising dollars to drive customers directly to your website, mobile app, or kiosk. Thankfully, advancements in digital ordering technology enable restaurants to adopt a hybrid approach.

Rather than choosing either option, seek a turnkey digital ordering solution that effectively manages multiple channels. You can then focus on engaging (and better serving) loyal guests, while also having the ability to convert third-party ordering guests into devoted supporters of your brand.

One such solution is maeganTM (by Tacit), a robust enterprise system that centralizes all first-party digital orders from your website, mobile app, and kiosk with third-party marketplace orders in a single platform. This unified approach ensures a consistent, efficient ordering experience for all your guests, leading to enhanced customer acquisition and retention.

With a technology partner like Tacit, you don't have to choose between first-party or third-party digital ordering. Strike the right balance for your business in order to achieve higher profit margins and growth. front-of-the-house labor costs, but it will also expedite service and delight guests.