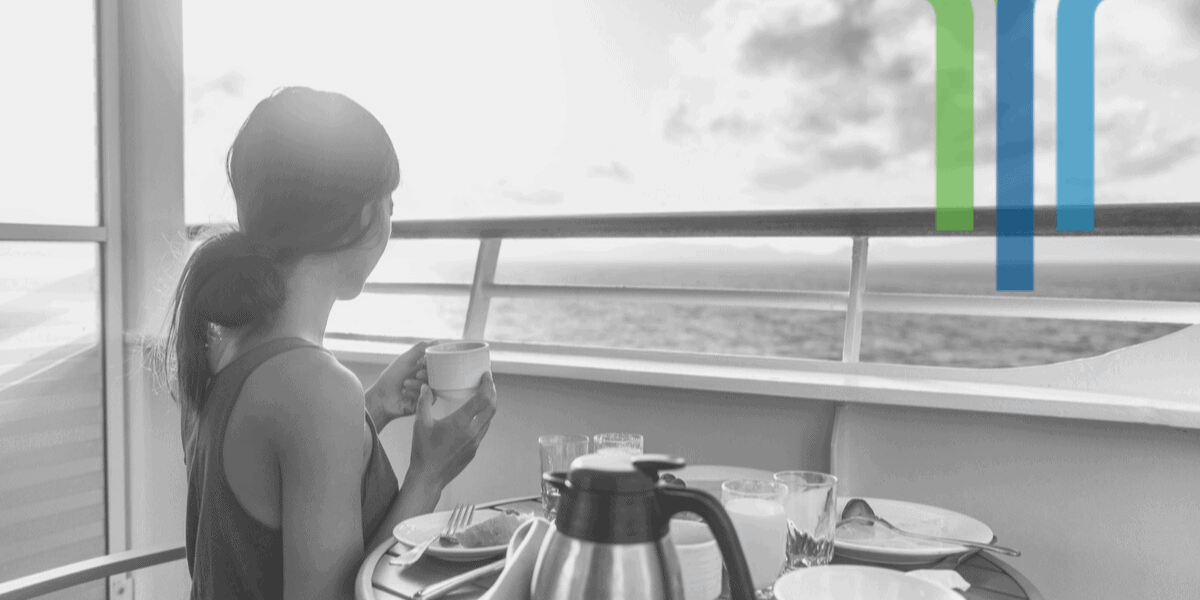 21 Oct

Touchless Tech: How Cruise Lines Are pivoting to Digital Ordering Solutions

Cruise Lines are rapidly looking for ways to ease the fears of customers and return to profitability. The COVID-19 pandemic brought the cruise line industry to its knees, and the effects of social distancing and the need to improve safety will further reshape the industry. That becomes most apparent when viewing the gathering-conducive operations of cruise lines—particularly the buffet-style dining and menu. As explained by Phocus Wire, "The self-service buffet has long been seen as a staple of large cruises, but COVID-19 may mark the end of that era. Several lines have announced plans to change their dining options to maximize sanitation and minimize crowds. In its 'Peace of Mind' safety plan released in June, Norwegian Cruise Line says its buffets will now be full-service, with staff dishing out food to guests. French Cruise operator Ponant says both its Ponant and Paul Guagin ships have redesigned their restaurant layouts and will only offer contactless, à la carte dining options." And as the world looks forward to a COVID-free future, the next best thing is to embrace a trend that was already in the works before the pandemic—digital food ordering systems—and how such solutions offer much more than a contactless, touchless experience.
Why Are Cruise Lines Looking at Digital Ordering Solutions
It's easy to assume that digital ordering solutions were the go-to way for cruise lines to survive the pandemic. However, the government orders limiting cruise ship activity in the U.S. has only been removed for two months. And most would argue that digital ordering was a requirement to achieve that goal. However, digital ordering on cruise lines has been a hot-button topic for companies for years. According to Jennifer Marston via The Spoon, published in October 2019, "By now, food delivery has made its way into college campuses, baseball stadiums, and traffic jams. It's been only ever a matter of time before cruise ships followed, and this week, Royal Caribbean announced it is testing a food delivery service onboard its Symphony of the Seas ship."
Digital ordering solutions have further been brought online throughout the foodservice industry as companies—ranging from Las Vegas casinos through local restaurants—look to ensure a safe, touchless, and contactless experience.
Touchless Technology Gives Passengers the Freedom to Stay Distant and Enjoy the Cruise
Part of the allure of a cruise is getting to travel with strangers and seeing new parts of the world. While the world continues to respond to the pandemic's current state, people crave that sense of normalcy. They want to see new places and avoid risks. And by following all the procedures for face coverings and COVID negative test results, more people can capture that adventure without unnecessary risk if applicable under specific company policies. Of course, some risk will always remain. So, cruise lines are taking the steps of reducing the interactions among passengers. That includes giving passengers the ability to order meals and services from their devices or via self-serving kiosks. To date, no cruise line has yet created kiosks to order food, but it is a definite possibility going forward.
Furthermore, touchless technology helps eliminate the need to pay with traditional means at the shopping centers and stores located on cruise lines. Imagine visiting the gift shop, seeing spectacular performances, and ordering favorite dishes without ever pulling out a wallet. That's the power behind a touchless, contactless ordering experience. And it's continuing to redefine how people interact that's going to offer additional benefits for everyone involved—limited exposure and reducing the risk of impact on other passengers.
Again, it's all about creating a convenient way to give passengers what they need and avoid unnecessary, face-to-face interaction.
What Other Steps Are Cruise Lines Taking to Create Touchless Tech and Safer Experiences
Digital ordering is only a fraction of the ways cruise lines are looking to redesign ship systems. According to CNTraveler.com, air purification and ventilation systems are now being used to reduce air recirculation while at sea.
Well, consider this. Digital ordering solutions are associated with a significant increase in improved customer experience, added convenience, safety & contactless, streamlined operations, and increased productivity. Without the traditional buffet as cruise lines transition to digital ordering, they have a better understanding of customer data, i.e. what they are ordering, when they are ordering, and how often, which is data that was lacking in cruise line food service before digital ordering capabilities were in place. Delivery on land is not so different from room service or delivery to guest cabins on a cruise line. Instead of sending someone by car to deliver a meal, the crew could deliver meals via carts. And as digital ordering increases profitability—while reducing the risk of error—it becomes easier to justify the advancements in air filtration systems or sanitation stations.
Digital Cruise Line Interactions Are Critical to Maintain Foodservice Quality and Survival
The future of the cruise line industry is touchless and COVID-ready. And digital ordering solutions give cruise lines a way to interact with guests while maintaining social distancing and minimizing face-to-face contact. It's an excellent way to increase staff efficiency further and promote a healthy workplace too. Find out more about how your cruise line could leverage digital ordering by visiting Tacit online today.