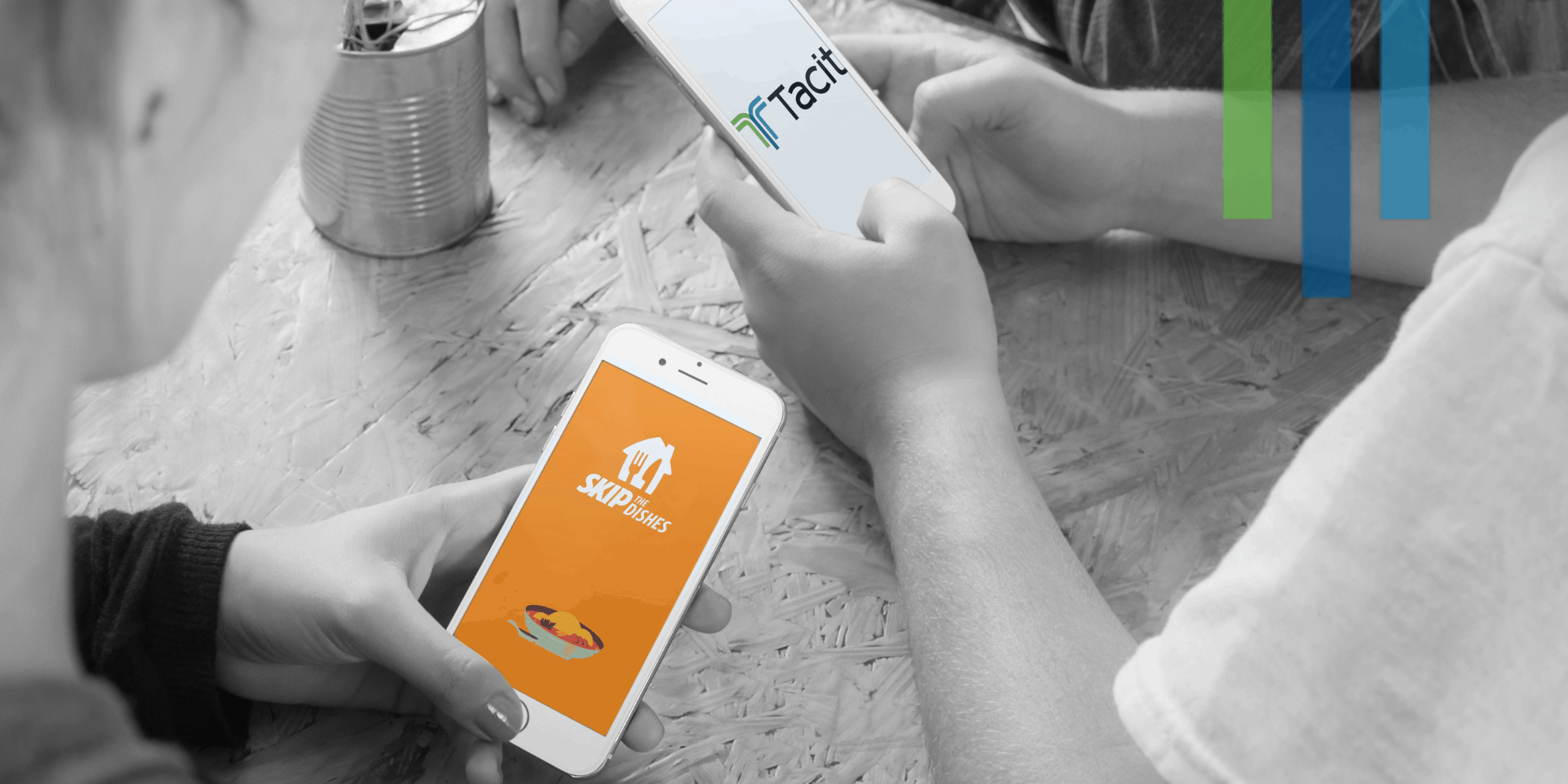 12 Feb

Tacit Integrates With SkipTheDishes to Streamline Online Orders

View the official press release here.

Tacit now integrates with SkipTheDishes, a leading online ordering marketplace, giving foodservice operators more access to customers and gain more business. Integration with the Tacit platform offers significant benefits to restaurants seeking faster order processing and a streamlined approach to third-party marketplace use.

The integration of SkipTheDishes enables the injection of orders from Skip directly into the point-of-sale, which adds value by helping restaurant brands eliminate order tablets and enable throttling during peak ordering periods. Further, more value is added with the integration by improving menu management. The connections powered by Tacit helps update and upkeep menu items and prices through a central content management system. That allows for easy changes to accommodate seasonal menus, test new items, and more.

In the restaurant industry, access to third-party marketplaces is crucial to staying competitive. After all, customers are likely to visit several food ordering marketplaces based on preference. Since a brand's market penetration is based on how many customers they reach, SkipTheDishes integration will inevitably lead to more engaging experiences. Plus, a combined approach reduces the inefficiencies that may arise. That's an integral part of an effective business relationship.

"We're excited to partner with Canada's largest food delivery network. This integration represents another bound of growth for Tacit. But the biggest gains will be for our partnering brands," says Cris Jucan, CEO of Tacit. "This allows our restaurant clients to increase productivity, gain efficiencies, and get a better insight into their sales."

Tacit is focused on bringing digital ordering solutions that provide the most options to meet any operators' unique business needs. The integration of SkipTheDishes allows Tacit to serve better operators who are looking to reach new customers and provide the best experience through digital ordering solutions done right.