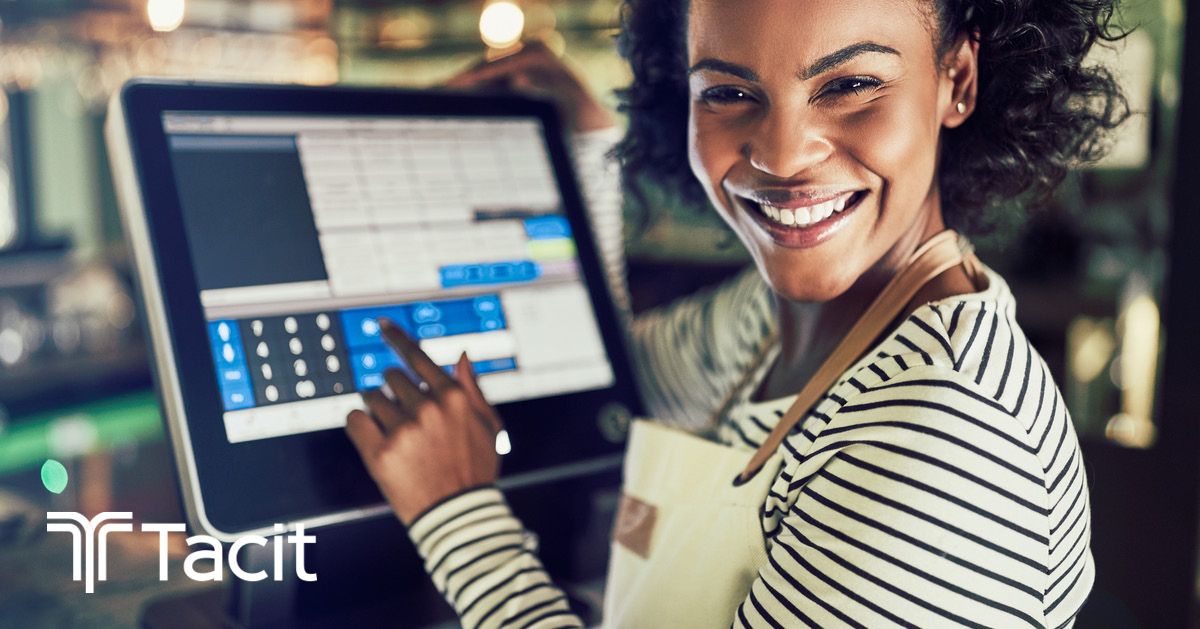 14 Jul

Kickstarting a POS Software Replacement Strategy

Digital transformation continues to reshape the ways industries around the globe operate. In the restaurant industry, the digital transformation of the point of sale (POS) system offers the opportunity to reap the rewards of digital ordering, provide customers with multiple delivery options, and maximize its value. Unfortunately, finding an online ordering function-inclusive POS software replacement solution through existing POS providers presented new challenges. As noted by a past Tacit client:

"[Custom Development shops are] something we looked at in terms of while we were weighing up our options and then looking into [our POS Provider] as an option. They can do your branded app with your online ordering built into it. It looks like your own app. It was a lot of money. Additionally, it took way too long. Web ordering through [our POS Provider] is a nine to 10-month process."

Since more restaurants are actively pursuing a POS software replacement to meet the rising demands of customers, it helps to have the three best practices to follow in kickstarting the process.
1. Choose the System for Your POS Software Replacement
This includes looking for solutions that make order sharing between the front and back of the house easier. As reported by PYMNTS.com:
"Full-service restaurants can equip front-of-house workers with handheld terminals loaded with cloud-based software, allowing them to send orders to the kitchen on the fly, eliminating paper tickets by transmitting orders directly to digital in-kitchen displays. This can improve order accuracy, as kitchen workers are spared from having to decipher waitstaffs' handwriting and keep track of tickets."
The right system should focus on accelerating processes from online ordering through payment processing. It should be a turnkey approach to handling all restaurant needs.
2. Upgrade Your In-House Technology
Another factor in implementing a POS software replacement strategy must include technology. In today's age, customers are wary of touching anything—even tableside kiosks. Until the world returns to its semblance of normal, restaurants need more technology to reduce unnecessary contact points. This includes using POS systems designed to allow the waitstaff to enter and review orders online via tablets or even their personal mobile devices. As further explained by BizJournals:
"Many of the best POS systems are available as apps for iPads and Android tablets. These systems cost less money and take up less counter space than traditional systems without sacrificing features or functionality."
Of course, that opens the door to problems associated with the traditional Tablet Hell found in older third-party services, such as dead tablets, lost chargers, and even accidentally taking the tablet home. So, the solution is a blending that makes it easier for staff to communicate and work together—without becoming the harbingers of Tablet Hell—relying on mobile technology that belongs to staff or eliminating the need for staff to enter orders at all. Moreover, by eliminating the need to use a shared terminal, waitstaff can reduce unnecessary contact with staff and patrons.
3. Give Guests the Option to Order on Their Devices
In the contactless restaurant, the full menu and payment options must be available online. Guests want a contactless option. This might seem counterproductive. However, it transforms ordering into a guest-powered process, so orders are more likely to be accurate, reflect the customers' wants, and avoid ambiguity. Also, it helps to eliminate the errors of rekeying.
Consider the Value of Outsourcing the Whole Process to Do It Right the First Time
Unfortunately, things can and do go wrong in a POS software replacement. It's easy to get overwhelmed, and even still, the system may not function as prescribed. Restaurateurs can avoid this problem by working with a true third-party expert consultant, such as Tacit. Visit Tacit online today to get started.