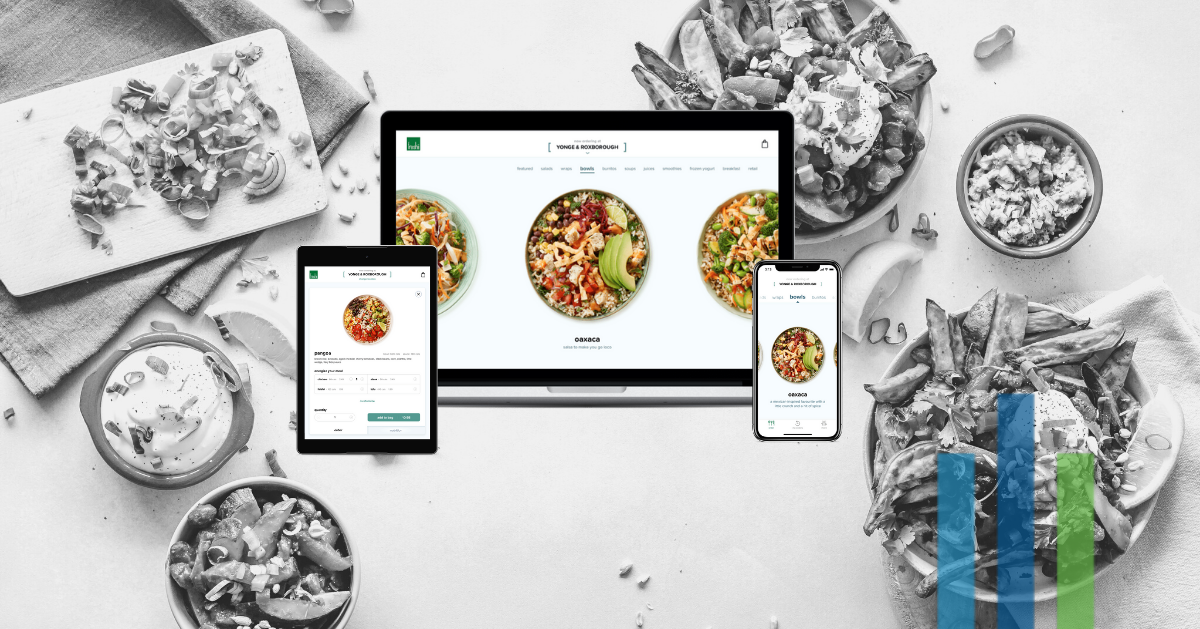 25 Nov

Freshii Revamps Mobile Order-Ahead App With Tacit as a Restaurant Technology Integrator

View the official press release.

Working with Tacit and based on a simple, intuitive user interface, Freshii, one of North America's leading healthy fast-casual restaurants, totally revamped their Mobile App to deliver a superior user experience with a modern design.

When it comes to creating a seamless, integrated, and user-friendly mobile order-ahead app experience, Tacit is the go-to digital ordering solutions partner. Tacit and Freshii embarked upon a multi-channel digital ordering solution including web ordering, self-ordering kiosk, catering, and a mobile-order ahead app. The first project the partnership undertook was revamping the Freshii mobile order-ahead app. The app's new features allow users to personalize favorite orders, specify and save dietary preferences, pay in-store with a mobile app, and skip the line with a fast pick-up.

After the need to offer a contactless and integrated digital ordering and payment solution for their customers rose, Freshii went looking for a partner to create a modern, accessible, and effective mobile app. Additionally, Freshii chose Tacit for its ability to integrate with LevelUp, a loyalty management system, as well as another system used for menu management. Tacit's integration mastery was able to bring together all of these disparate systems for Freshii to deliver a simple interface.

Additional top criteria for supporting Tacit included:
Supporting multiple workflows and processing, such as ordering through a mobile device for pickup or ordering and contacting a delivery courier.
A collaborative partnership in working with Freshii's team to emphasize user experience in the app through intuitive ordering workflows that made it easy for the customer to order, add new items, and reorder previous orders.
Ability to improve app rating across the Apple Store and Google Play, where most notably, review ratings jumped to 4-5 stars since implementation.
With the systems connected, the menu management system was put in place, and Tacit worked to facilitate payment processing with CardConnect. In addition, Tacit's ability to integrate to enterprise platforms allowed there to be no disruptions to Freshii's ordering at all locations. That point was further emphasized by Dan Macadam, VP of Partnerships at Tacit:
"Leveraging the expertise of our team, Tacit has enabled Freshii to capture the next generation of customers with a responsive, capable mobile experience. Working together in partnership, we developed an intuitive user interface that has brought the Freshii experience to life through better usability, personalization, and convenience."
Together, the new interface and functionality of design make scaling the sharing of ordering information with the menu management system and LevelUp possible. Tacit systems worked to add integration in new environments while maintaining data integrity, Freshii VP of Marketing, Veronica Castillo had only positive things to say:
"Our top priority at Freshii is to give our customers the best possible experience both in-store and through our digital channels. Our new app, built in partnership with Tacit, offers our customers more ways to customize and personalize their healthy and delicious food orders. Looking forward, we plan on rolling out additional features for added convenience, including curbside pick-up and delivery options. Through it all, Tacit will be a vital partner to our success."
And lastly, existing users of Freshii need only update their apps and avoid the hassle of deleting the existing app and downloading it again. As an added bonus, new users will also receive a $5 reward for their first in-app purchase for a limited time.
About Freshii
Eat. Energize. That's the Freshii mantra. Freshii is a health and wellness brand on a mission to help citizens of the world live better by making healthy eating convenient and affordable. With a diverse and completely customizable menu of breakfast, soups, salads, wraps, bowls, burritos, frozen yogurt, juices, and smoothies served in an eco-friendly environment, Freshii caters to every taste and dietary preference.
Since it was founded in 2005, Freshii has grown to operate 430 restaurants in 14 countries around the world. Now, guests can energize with Freshii's menu anywhere from cosmopolitan cities and fitness clubs to sports arenas and airplanes.
About Tacit
Tacit is a leading provider of a complete and customizable digital ordering solution for the hospitality industry. Tacit's innovative multi-channel platform provides unparalleled flexibility, automation, and integration, which enable our clients to extend digital ordering to their customers through mobile, web, kiosk, and delivery. For more information, please visit http://www.tacitcorporation.com.