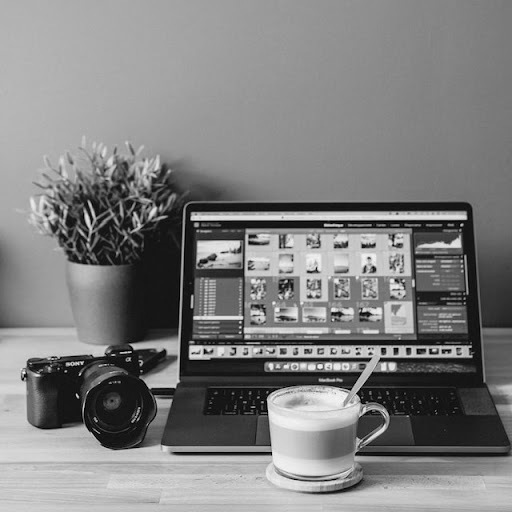 17 Oct

Embracing Digital Ordering for Corporate Dining 

A key aspect of hospitality, even in the corporate setting, is food. Order processing and online ordering can make the often complex process of catering for both small and large events a lot easier for your Food and Beverage team. Extending digital ordering to your in-house cafes and cafeterias can also enhance employees' experience. It's not enough to simply provide a meal that fills attendees' bellies, but showing care and thoughtfulness is what makes people know their presence is appreciated.

As budgets become leaner and the cost of providing food for your employees increases, businesses can gain from optimizing their dining processes using online ordering. The traditional food service styles for business dining, especially catering for meetings and events, are often cumbersome and involve manual processes. You can make the most of your budget and maintain guest satisfaction levels by taking your order online.
What encompasses corporate dining?
Many companies are embracing corporate dining and enjoying its many benefits. In a nutshell, corporate dining means feeding employees. Top companies, such as Google and LinkedIn, have taken over picking up the tab for their employee's breakfast and lunches. It can range from simple coffee stations and snacks to full-on breakfast bars and dedicated in-house kitchens.
These seemingly small acts can contribute to great company culture, higher retention rates, and increased employee loyalty. Usually, employees head to the cafeteria, place their orders, and wait for the food to be ready, which can put a strain on employees' time. What if employees could place their orders from their desks and pick them up when ready, cutting down time waiting for food?
It also affords employees more time to socialize. Social interaction is incredibly important, so employees benefit by having more time to interact with each other informally, which is often the best way to generate new ideas.
Getting the most out of corporate dining
Employees these days are increasingly concerned about working in a conscious environment that promotes a healthy work culture. Corporate dining can be the key to retaining valuable employees you've invested in. It doesn't always have to be an elaborate and budget-consuming setup. Research shows having coffee stations and healthy snacks alone can contribute to keeping your employees happy. Here are a few more ways to get the most out of corporate dining.
Mobile ordering. As mentioned earlier, mobile or online ordering can be a game changer for corporate dining efforts. As much as employees appreciate a meal, waiting in line is something no one wants to deal with. As more restaurants and food-related businesses go online, corporate dining can be elevated to the next level using online ordering. A digital platform, such as an app, where employees can choose their meals brings added ease to food ordering. Alternatively, online food ordering can be incorporated into your existing corporate app.
Promos/Discounts. Looking to promote healthier eating? Or, trying to incentivize employees to return to, or spend more time at the office? Some companies encourage healthier menu options by attaching discounts so they're more attractive to employees. As more offices return to on-site or hybrid work models, promos or discounts on lunch can contribute to getting employees excited about returning to the office. Consider incorporating discounts or promotions and gift cards into your online ordering to reward or encourage employees by offering free and/or discounted menu items.
Free or discounted meals as an incentive are a great way to attract, and retain, top employees. Some people, 48 percent in one survey, indicated that if they were looking for a new role they'd weigh company perks like free food into their decision.
Catering. Mobile ordering enables employees to easily place, and modify, orders for meetings and events. This reduces the challenge of managing changes to orders saving both time and potential frustration.
Digital order processing and corporate dining
Incorporating digital ordering into your business's meal service has many benefits. Employees' order preferences are retained, which can be used to customize future offers and make re-ordering easier.
It also positions your brand as a modern and evolving business optimizing for the future. As technology becomes more central in our lives, employees are used to ordering almost everything online. Creating experiences that align with their daily lives puts your employees at ease and helps them put in peak performance in the workplace.
Are you interested in integrating digital ordering into your company's corporate dining services? Tacit can empower your company to provide seamless digital ordering experiences for your employees. Contact us today to get started.