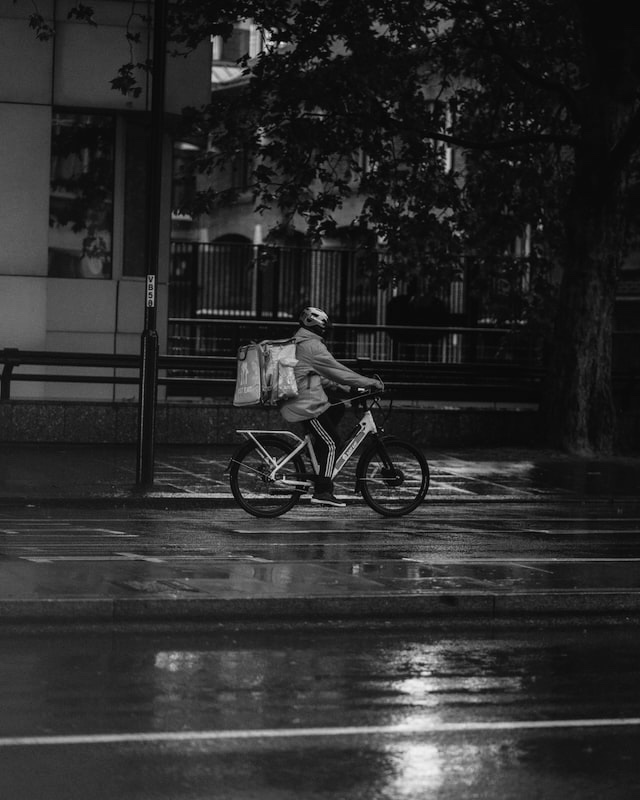 22 Nov

Improving Delivery Management at Your Food Business

So you've optimized your business for online ordering, and customers love it. If you're now wondering what the next step in optimizing your business processes is, delivery management could be it. In an economy that's becoming increasingly cashless, using courier delivery solutions to boost your business performance could lead to massive sales and profits.

Customers these days have short attention spans and lack patience. With companies like Amazon offering same-day delivery, poor delivery can negatively impact your numbers and your business's reputation. Optimizing your online business to function as efficiently as possible is crucial to limit frustration and encourage customers to keep using it.
Importance of delivery management
Delivery management ensures items customers order get to them successfully. Nobody wants to deal with unfulfilled orders, either as the seller or customer. We've outlined some of the reasons why more companies in the hospitality industry should be investing in food delivery. 
Free marketing
No one markets a business like a satisfied customer. Thanks to a great delivery management strategy, capitalize on this free marketing if orders are always delivered fresh and on time. These satisfied customers will recommend your service to their network, which could increase sales and revenue.
Improved processes
Knowing your food orders will always be delivered on time means eliminating discontent from customers. Dissatisfied customers can be bad for businesses as they're likely to share their negative experiences with other customers, leading them away from your company. You may also have to spend additional resources in compensating unhappy customers through refunds or offering them a free meal. Customers know when to expect their orders and are ready to receive them, and you can better plan routes and delivery systems with your courier service.
Customer loyalty and retention
Customers are less likely to take their business to competing brands if they're assured of stellar delivery services. Knowing they'll receive their product at the exact time it's estimated to be delivered puts customers at ease and allows them to plan their days accordingly. They wouldn't want to trade that for uncertainty by switching to another brand that may have poor delivery management.
Image and reputation
Having high standards of business operations has a significant impact on a brand's reputation. Delivering your product exactly when you say shows your brand is reliable and can be trusted. Consumers these days are wary of business claims around ordering online, so assuaging their fears of canceled and no-show orders is good for your brand.
Delivery management tips
Track your deliveries
Your delivery management system should have a tracking service. This will help monitor the movement of products and learn more about the delivery cycle. It's also a source of valuable insights on how to improve and refine your order and delivery management processes.
Have multiple options for delivery
Some customers may have a preferred form of delivery, especially food delivery. If your business has only one delivery option, you may lose out on customers who don't want to use that method. Many couriers use bikes, cars, or foot service to deliver products; giving customers the option to choose which one they prefer can make you stand out from competitors.
Invest in excellent delivery management infrastructure
It can be tempting to think you can handle optimizing and maintaining a good delivery management process. Still, the truth is you need the proper infrastructure to ensure you're giving customers the best service. Custom-developed infrastructure is often the ideal way to go, but you may have other options depending on your business type. A properly designed infrastructure, including people and premises, should ensure all products are shipped out and delivered on time.
Always plan ahead
Planning is crucial in delivery management, and no perfect system is built in a day. Establish your delivery process early, and you'll have enough time to tweak it until it works exactly how you want it to. You can start by using it on a few loyal customers and sort out whatever problems or glitches the system has. You can launch it to your entire customer base once it's perfected.
Automation is key
Automating as many tasks as possible in your delivery management system helps increase efficiency. You can use software to automate repetitive tasks to help save time and money. An automated system will also help with fleet management in real-time and optimize routes for fast delivery. You'll limit human errors, streamline the delivery process, and boost customer satisfaction.
Digital delivery management
Some of our tips on optimizing your delivery management process highlight the importance of digitizing it. Most food service companies that have delivery options use digital delivery ordering services, so it makes sense to take delivery management online as well.
These digital platforms integrate with your Point of Sale (POS) and address customers' expectations with real-time status updates and tracking, thus ensuring customers are happy with your services. It monitors each aspect of the delivery process by sharing insights on everything from kitchen operations to drivers' movement in a single dashboard. It's also helpful for aggregating order data in one system, making everything easy to locate and measure.
Get on board with digital delivery using Tacit 
Thanks to the evolving tech landscape and changes in consumer behavior due to factors like COVID-19, delivery is here to stay. Any restaurant or business in the hospitality industry yet to incorporate delivery into their business model risks getting left behind and losing their customers to the competition.
Optimizing your business's tech stack to include digital delivery management is a great way to stay connected to your customers and maintain their loyalty. It's a cost-effective way to maintain a high business standard, so why not take advantage of its benefits? Contact us today, and we'll start creating your delivery management system to improve your food delivery solutions.